Portraits of Wolfgang Amadeus Mozart (1756-1791) are rare, and most are preserved in museums. Among the best known are a drawing showing him at the piano with his family at the age of seven, exhibited at Paris' Carnavalet Museum, and a painting of him at the age of six attributed to Lorenzoni belonging to the Salzburg Mozarteum. 
Now a portrait of the composer is coming up for auction at Christie's Paris on 27 November. The painting represents the teenaged musical prodigy sitting in front of a harpsichord, his hands resting on the keys. He wears a bright red suit, a white wig, and looks intently at the viewer. Attributed to Giambettino Cignaroli, a Veronese painter of the late Baroque and early Neoclassical periods, the work from January 1770 was made following the resounding success of an organ concert given by Mozart in Verona that year.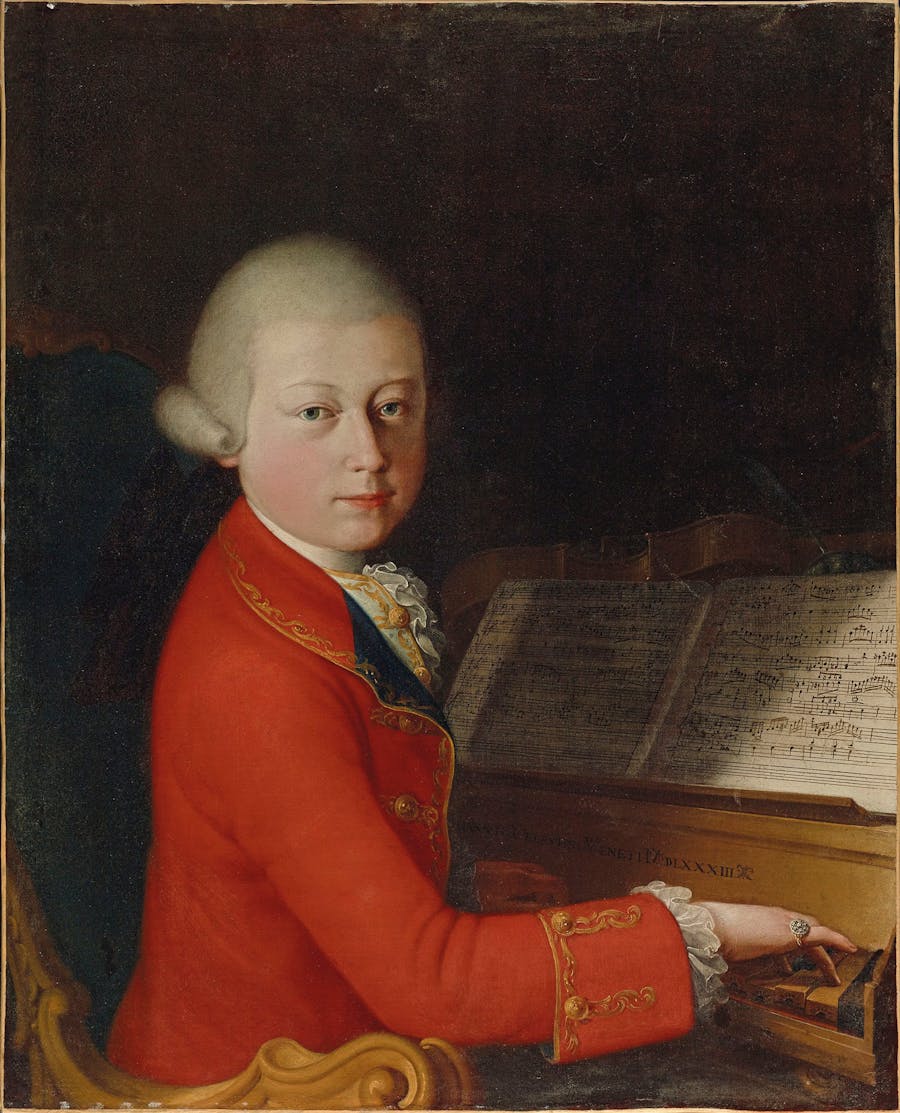 "Generally, it's the painter's name that attracts buyers. [This time] it's going to be the subject, it's Mozart," said Astrid Centner, the director of the Old Master & 19th Century department at Christie's in Paris, to AFP. The painting carries an estimate between US$880,000-1.3 million (£685,000 to £1.01 million). 
"There are very few portraits of Mozart painted in his lifetime and this one is probably the last one in a private collection," said Centner.
The present portrait, which shows the virtuoso at the age of 13, "gives off great intelligence, is very realistic and immortalises a magical moment in the career of the composer".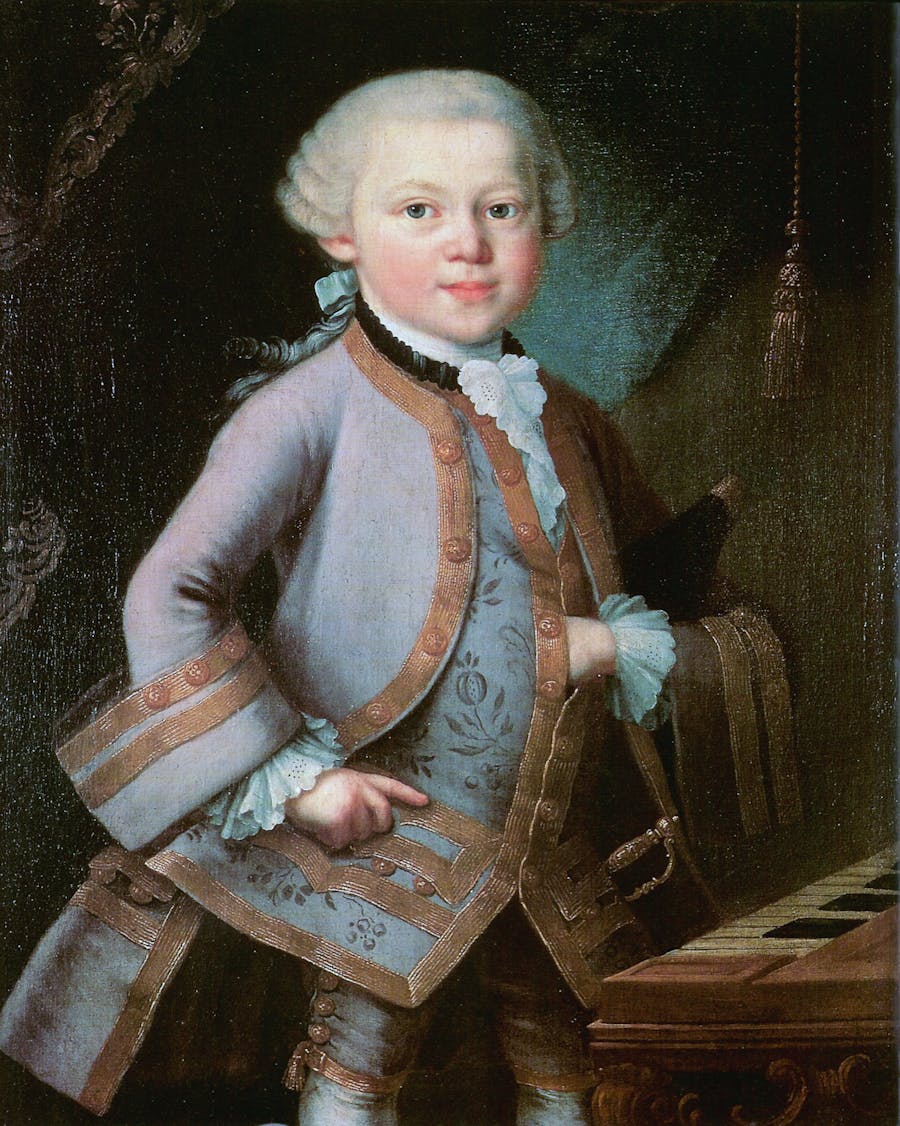 Although the identity of the artist was not formally confirmed, the auction house asserted that the provenance has been traced very precisely. "It happens very little in the world of art," said Centner, "Wolfgang's father, Leopold, speaks about it in a letter to his wife and dates the painting from January 6-7 1770." 
Accompanied by his father, Mozart began a tour through Italy in December 1769, a must for all musicians of the time. During his concert in Verona, he provoked the wonder of the local elite, and in his letter, Leopold wrote that a tax collector in Venice decided to order a portrait. The painting would have been painted in two successive sessions, and includes a text in Latin at the bottom of the composition highlighting the genius of the child "having surpassed in the musical art any praise".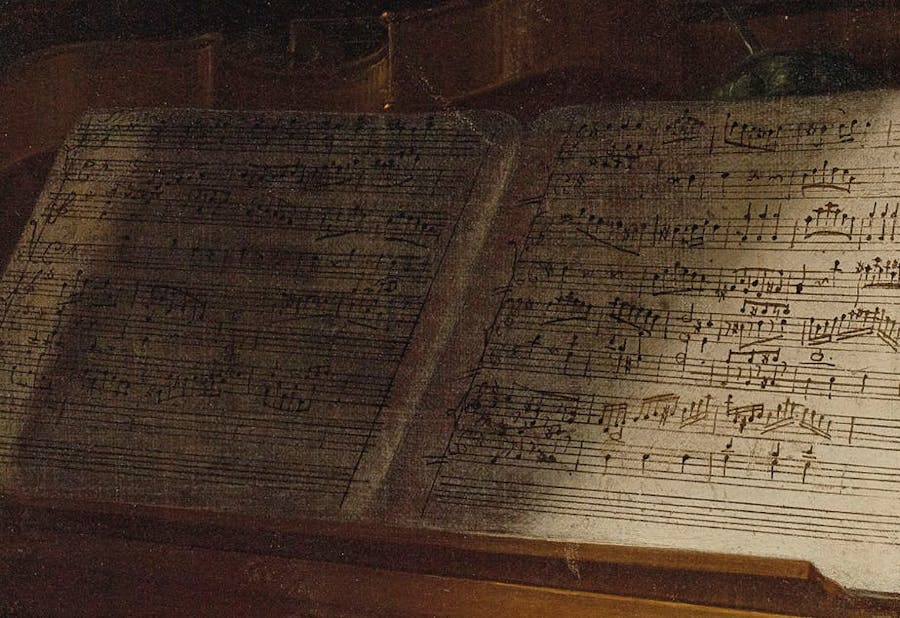 The most intriguing element of the work is undoubtedly the score in front of Mozart. Many musicologists have tried to decipher it without real success. Some say it is from the Venetian Baldassare Galuppi, others suggest that it would be by Mozart himself.
Rediscovered in 1865 by Léopold von Sonnleithner, the patron of Beethoven and Schubert, the artwork was exhibited on rare occasions at Carnavalet and Salzburg. The work comes from the collection of the descendants of pianist Alfred Cortot.