Born in Østre Toten, Norway, David Andersen (1843 - 1901) is one of Scandinavia's most revered jewellers, establishing a design firm that became world-famous for its enamel silver jewellery and silverware, and to this day continues to lead Nordic jewellery design.
See also: The 9 Most Popular Jewellery Brands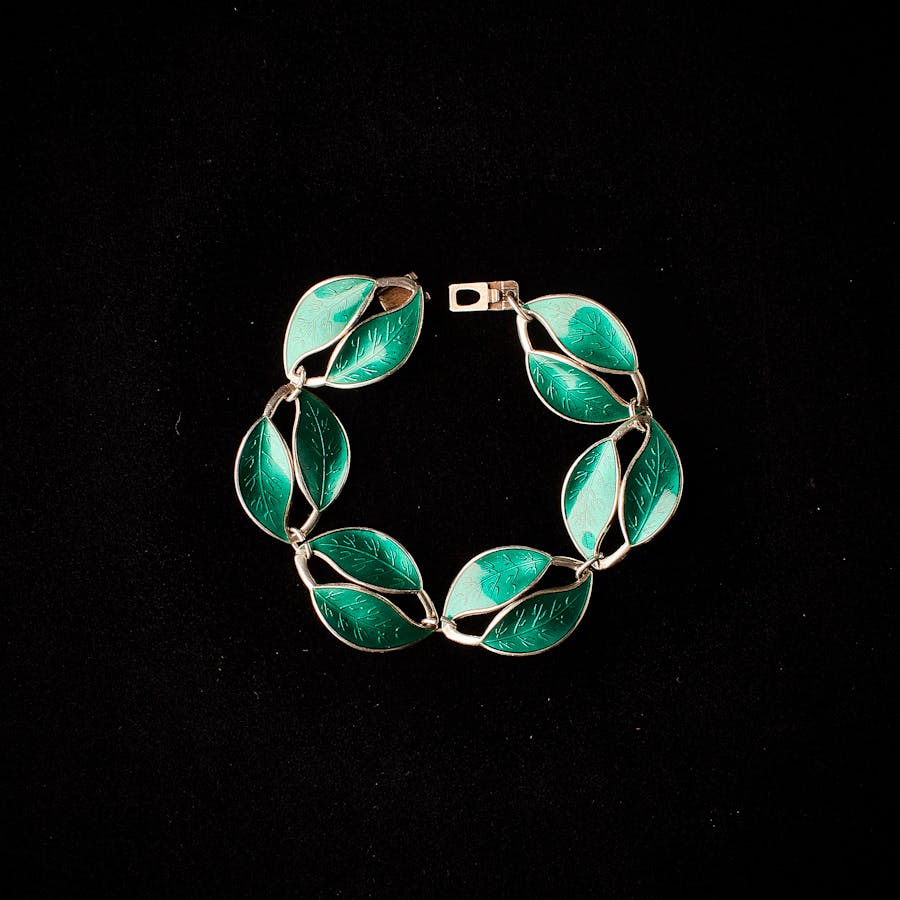 From 1859, Andersen began working as an apprentice under Jacob Tostrup, a renowned Norwegian jeweller, at his workshop in Christiania – what is now Oslo. Tostrup's company was responsible for creating the enamelled insignia for the Order of St. Olav, established in 1848. A young Andersen honed his enamel skills whilst working under Torstrup.
See also: The Art of Ornamentation: Van Vianen Silver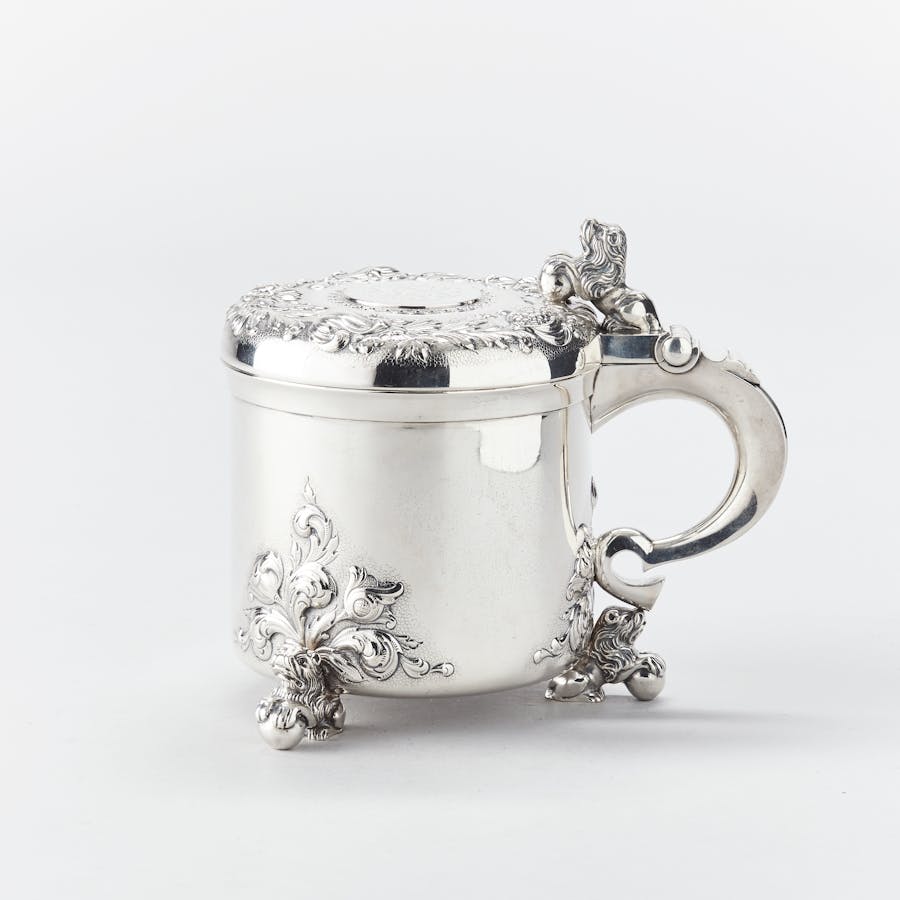 In 1876, Andersen established his own goldsmith workshop in Oslo, producing silver enamelled jewellery and also expanding his production to decorations and kitchen accessories. Soon, the Andersen name became at the forefront of goldsmithery in Norway, forming an integral part of the country's decorative industry. Andersen chose to cultivate young creative talent, and from 1899, he employed 121 designers, a lot of which were women.
Want more articles like this delivered straight to your inbox? Subscribe to our free newsletter!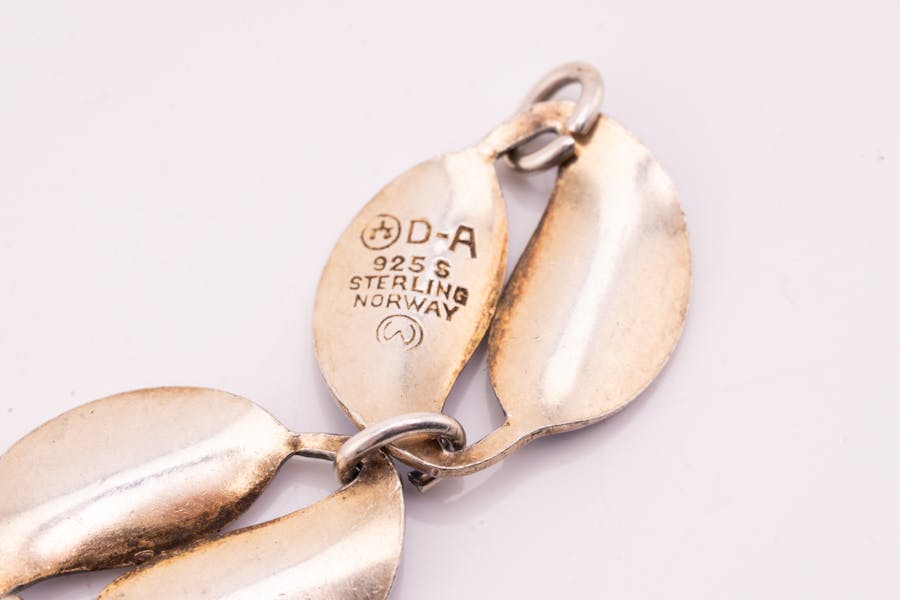 David Andersen died in 1901, but his son, Arthur Andersen, took control of the company and elevated it to even higher success. Since the 1920s, acclaimed contemporary jewellery designers have worked for the Andersen firm. Between 1929-1970 Harry Sorby, the great Modernist jewellery designer lent his talents to the company. From 1961 to 1985, Bjørn Sigurd Østern was employed at the firm and from 1964 to 2002 Marianne Berg, another Modernist designer, who predominately worked with geometric shapes, was part of the firm.
See also: Arts & Crafts Jewellery: a Pure Art Form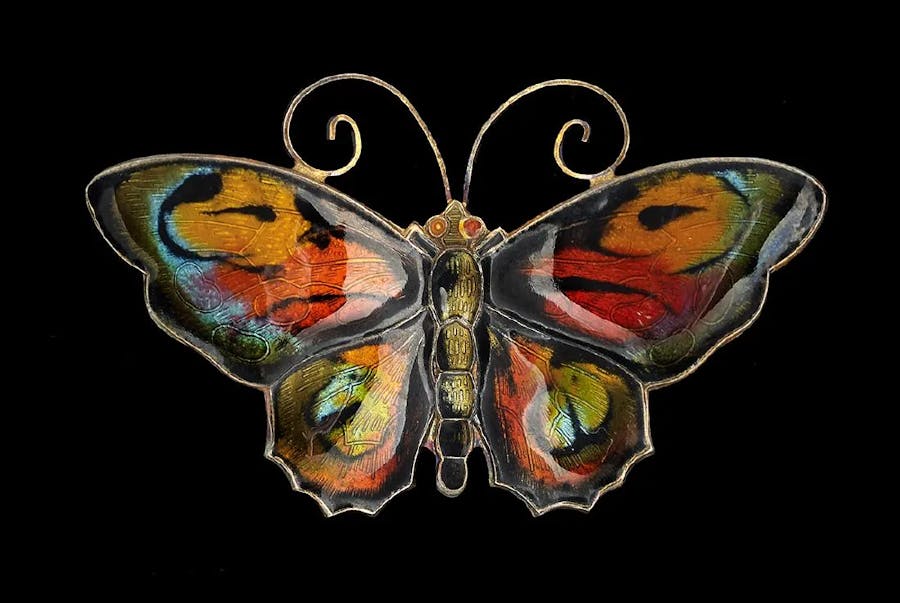 Today, Andersen's own enamel designs can be seen in the collection at Oslo's National Museum. His most famous pieces include leaf motif jewellery, butterflies, and various abstract landscapes. The brand's designs also often appear at auctions and in private collections. David-Andersen, the company's name since its rebrand, has become practically synonymous with mid-century enamelled silver jewellery.
Find more articles in Barnebys Magazine
This is an updated version of an article originally published on 24 January 2018.