Land Art proposes a departure from painting on canvas as the only aesthetic relationship with nature. Instead, it entails the creation of art directly within natural or untamed settings. This artistic movement originated in the United States in 1968, with Robert Smithson emerging as a prominent figure and theorist of Land Art, notably through his essay 'The Sedimentation of the Mind: Earth Projects.' Land Art emerged in response to the established conventions of producing, displaying, and commercialising art. Artists sought to liberate themselves from the confines of studios, museums, and galleries, as well as to challenge the prevailing abstract expressionism and artistic dogma of that era.
This practice has been continued by various contemporary artists who engage directly with the natural world. Their creations honour the environment and are frequently transient, fashioned from materials such as leaves, stones, pebbles, mud, or tree trunks, in the manner of Andy Goldsworthy. With his perishable works, Goldsworthy's intention is to foster a deeper comprehension of the natural surroundings, essentially "showing what is already there".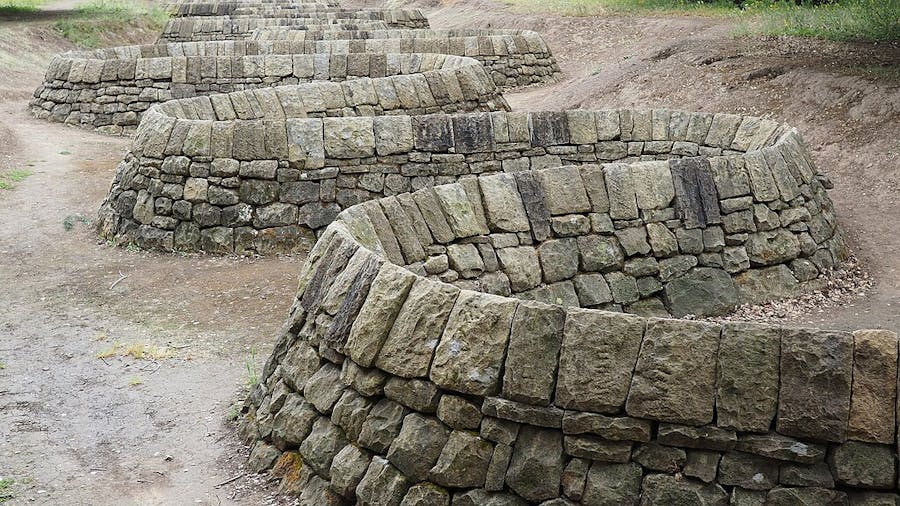 Born in England in 1956, Andy Goldsworthy's formative years were spent working on farms, an experience that profoundly shaped his artistic vision. He discovered the beauty and brutality of natural materials and how humans can alter them, and he began to understand farming as an art form, where actions like stacking bales of straw resulted in the creation of imposing sculptures, and plowing a field was akin to drawing upon it. After studying art from 1974 to 1978, he naturally gravitated toward creating ephemeral works, probably inspired by the precursors of Land Art, such as Richard Long and Nils-Udo.
See also: The Art of Plein Air Painting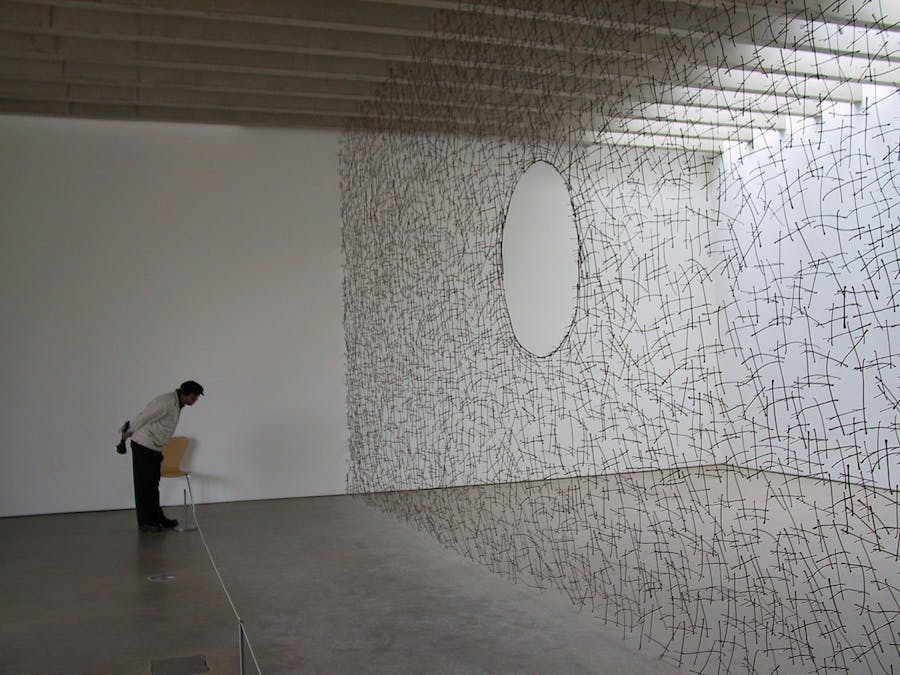 Goldsworthy's artistic process is very simple: for his ephemeral works, he uses only his hands, improvised tools, sometimes a knife and above all what is around him, without knowing in advance what he will find on site. As a result, his works, his works depend entirely on the location and the weather. He spends several hours assembling twigs or leaves, and often has to start all over again when the arrangement doesn't work. To hold the materials together, he uses thorns or his own saliva rather than glue, which, as well as respecting the environment, allows him a certain freedom in his creative process.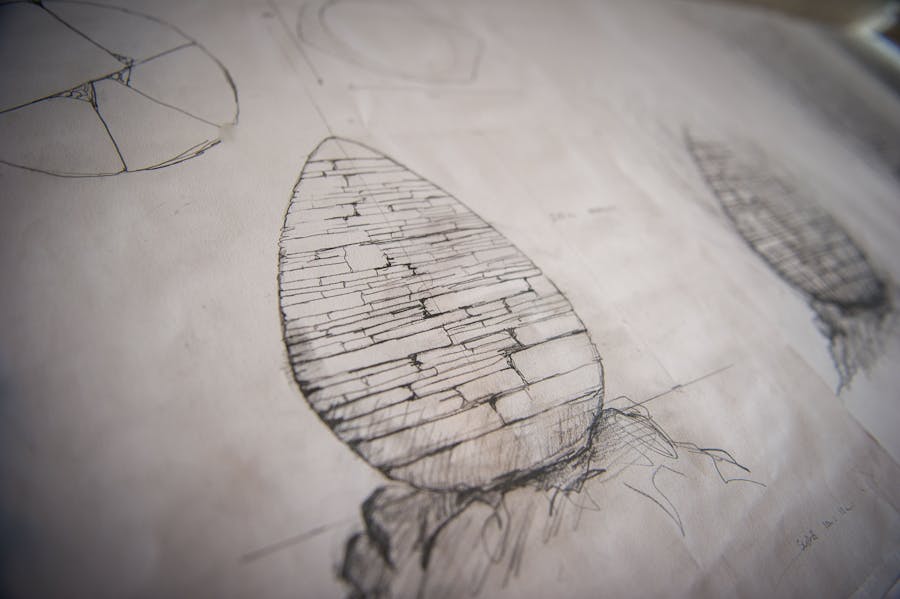 Although Goldsworthy typically improvises once on site, he has occasionally employed sketches and machinery to create more imposing or permanent works. Notably, larger cairns and sculptures like Roof, Stone River, Three Cairns, Moonlit Path, and Chalk Stones fall into this category. Often, he erects his sculptures stone by stone, carving and assembling them by hand over a period of weeks. For Goldsworthy, working with stone is as fragile and ephemeral as working with leaves.
See also: Franz Marc: A Creative Powerhouse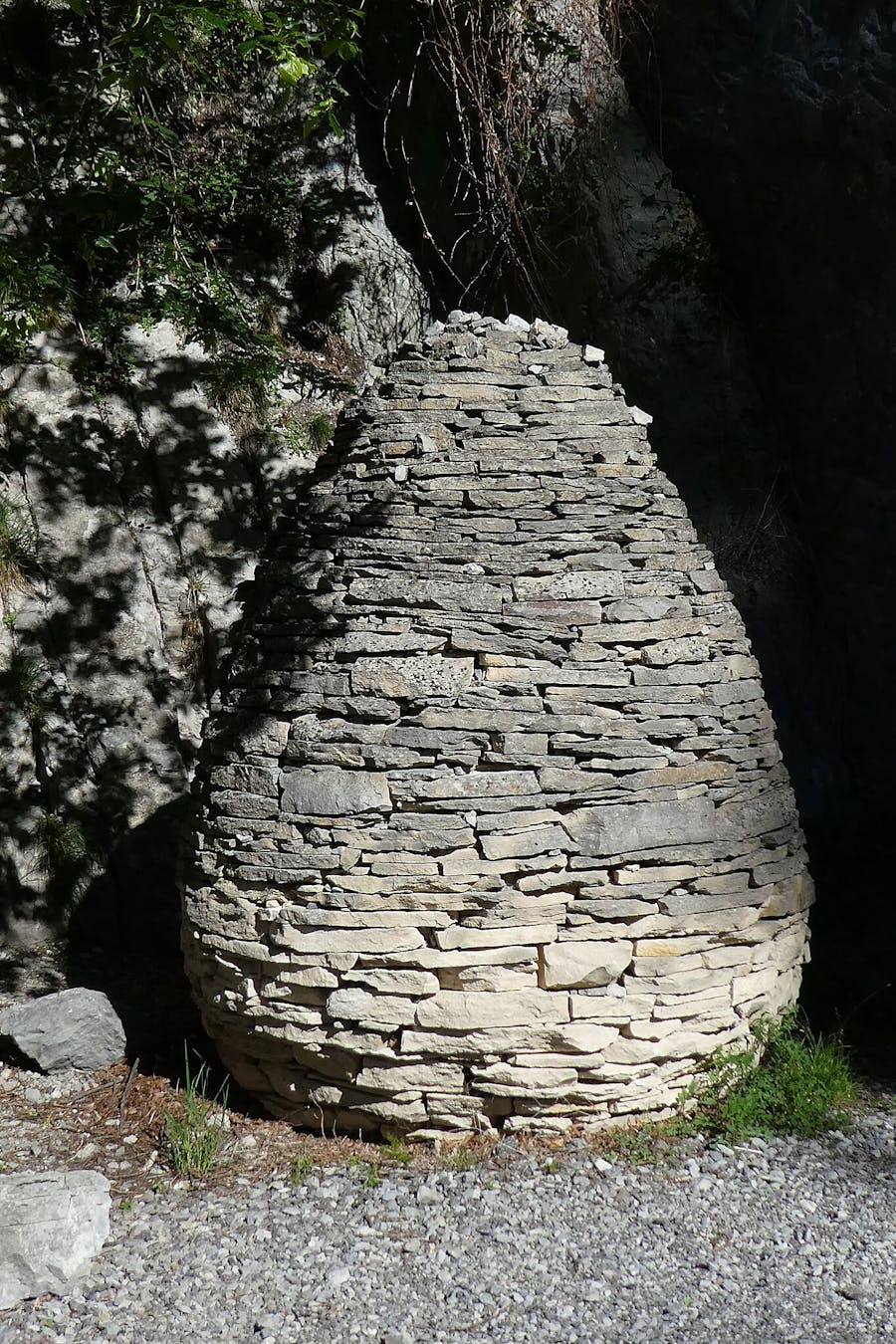 He explains that nature teaches him a lot about shapes and colours: you have to find the most intense green or red possible, find the right material for the right location, and learn to use water to 'activate' the colour. For example, the placement of a yellow or orange leaf can completely change his work.