Born on 16 May 1898 in Warsaw, Poland into a wealthy and cultured family, Tamara de Lempicka, then Maria Gorska (her father, Boris Gorski, was Russian), spent her childhood and adolescence between her Polish hometown, Switzerland and St Petersburg, still the capital of the Tsars and where she settled in 1914 to train as a painter.
See also: How Cubism Changed the World
It was there that the artist met Count Tadeusz Lempicki, a lawyer whom she married two years later. The Russian Revolution of 1917 forced the young aristocratic couple into exile, and after a short stay in Copenhagen, they set their sights on Paris.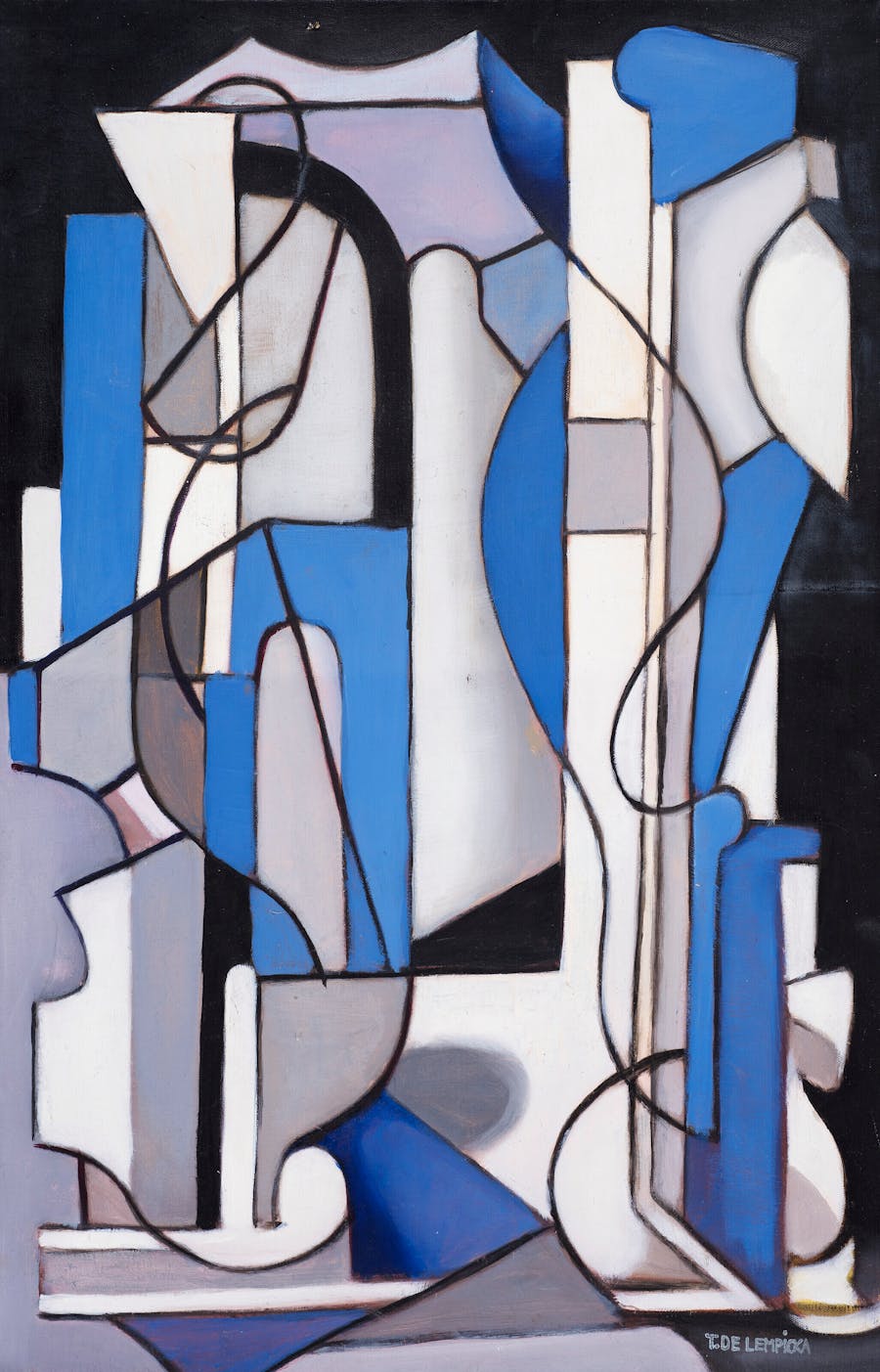 Welcomed into the home of her cousins, who had been exiled to the French capital sometime earlier, Lempicka settled and completed her training as a painter with Maurice Denis at the l'académie Ranson, and André Lothe at the Grande Chaumière. Meanwhile, her relations with her husband, stripped of his privileges and reluctant to work, deteriorated.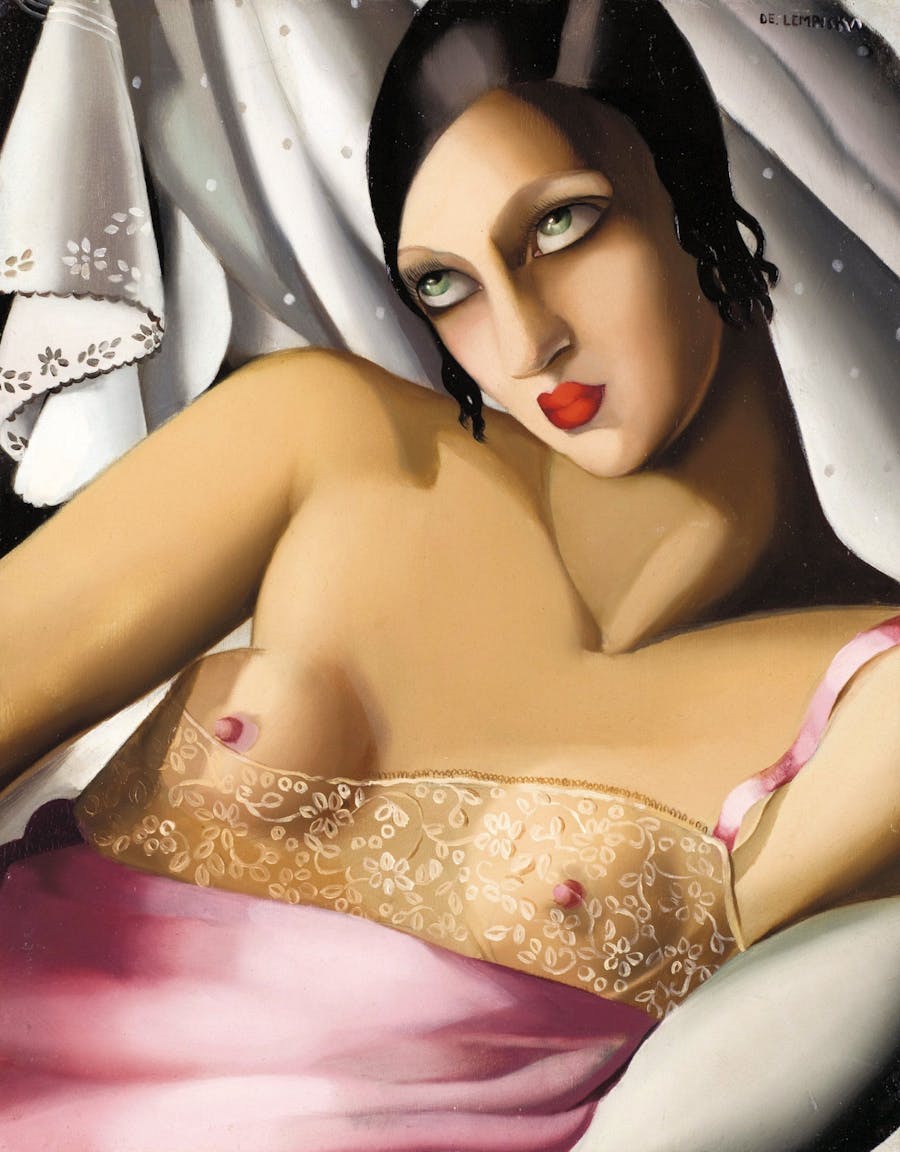 In a style inspired by Renaissance mannerism and neo-Cubism, Lempicka captured the spirit of an era. As early as 1922, she presented a portrait at the Salon d'Automne, which was an almost immediate success. In 1925, she took part in the first International Exhibition of Decorative and Industrial Arts in Paris. That same year she also returned to Italy, where she had stayed at the beginning of the decade to copy Pontormo's works, and she exhibited in Milan. She is also said to have had a relationship with the poet Gabriele D'Annunzio, then much older than her.
See also: Is a New Record In Sight for Tamara de Lempicka?
She also met the writer André Gide, the singer and actress Suzy Solidor, and frequented the couturier Paul Poiret and painter Georges Braque. Her social life in the 1920s was as rich as her artistic production. The painter presented herself as a modern and emancipated young woman who evoked her bisexuality without any ambiguity, without concern about provoking scandal with the public or critics.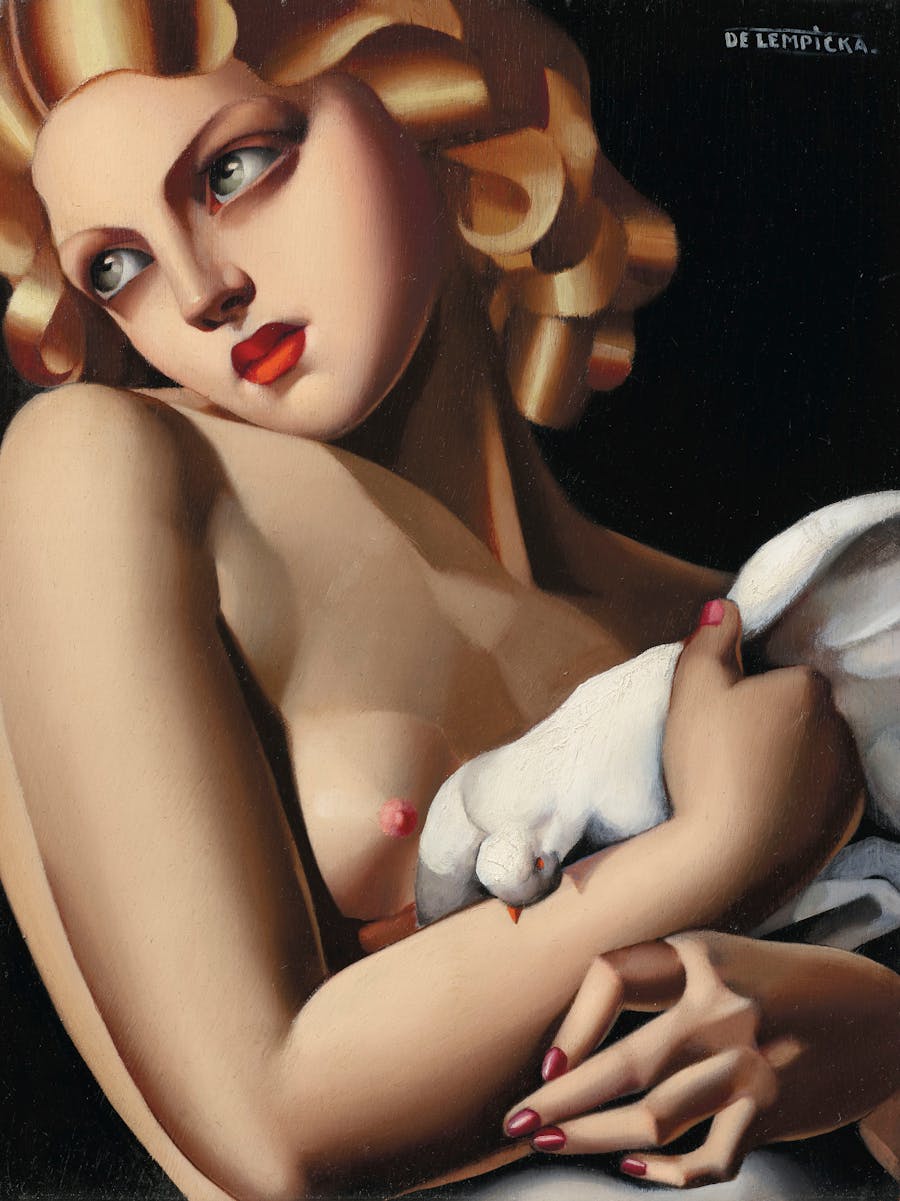 In 1929, Lempicka, who had just divorced from Tadeusz Lempicki, made her first trip to New York, where she painted the portrait of the fiancée of a rich American industrialist who had made a fortune in oil, Rufus T. Bush. The stay was most inspiring: in addition to the commission, Lempicka painted several canvases, notably representing the skyscrapers of the 'Big Apple' in her already assertive style.
See also: The 14 Most Expensive Female Artists
In the United States, her work was shown at the Carnegie Institute in Pittsburg and on her return to Europe, in several Parisian galleries and in Poland, where she won a bronze medal at the International Exhibition at Poznań.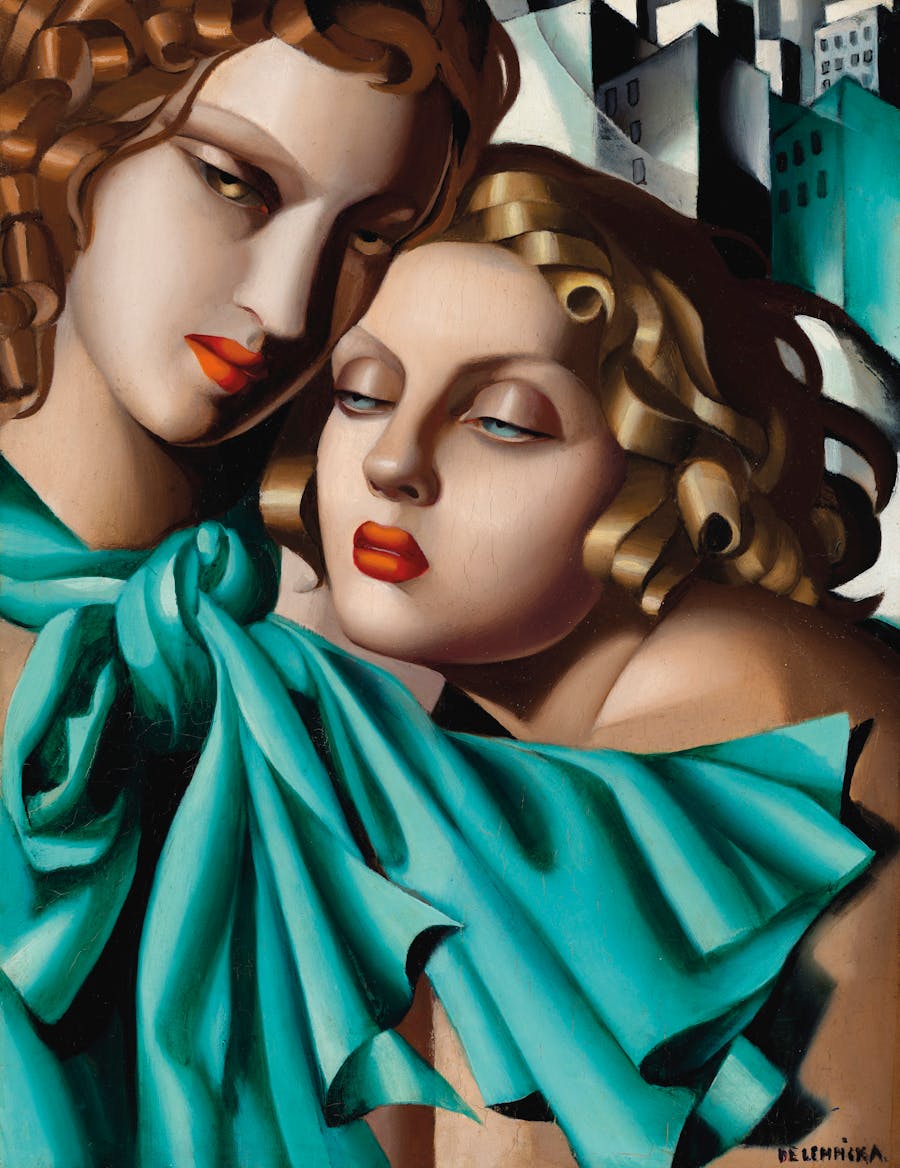 When she settled in her house-studio in the rue Méchain, in the 14th arrondissement of Paris, the life and pictorial work of this Art Deco icon took place in a kind of transitory effervescence, until she met and married the rich Austro-Hungarian Baron Raoul Kuffner in 1933, consecrating her change of social status and turning her away from the 'scoundrel' lifestyle that had inspired her so well.
See also: Art Deco: The Great Celebration
Fleeing the war, the couple emigrated in 1939 in the United States, where Lempicka, whose innate sense of communication and taste for the mundane was no longer to be demonstrated, exhibited on numerous occasions. Meanwhile her work, hailed in particular for its portraits, veered towards abstract art. After the Second World War, the artist nevertheless fell into oblivion, and it was not until the 1970s and the return of Art Deco fashion that her style was once again taken up in fashion.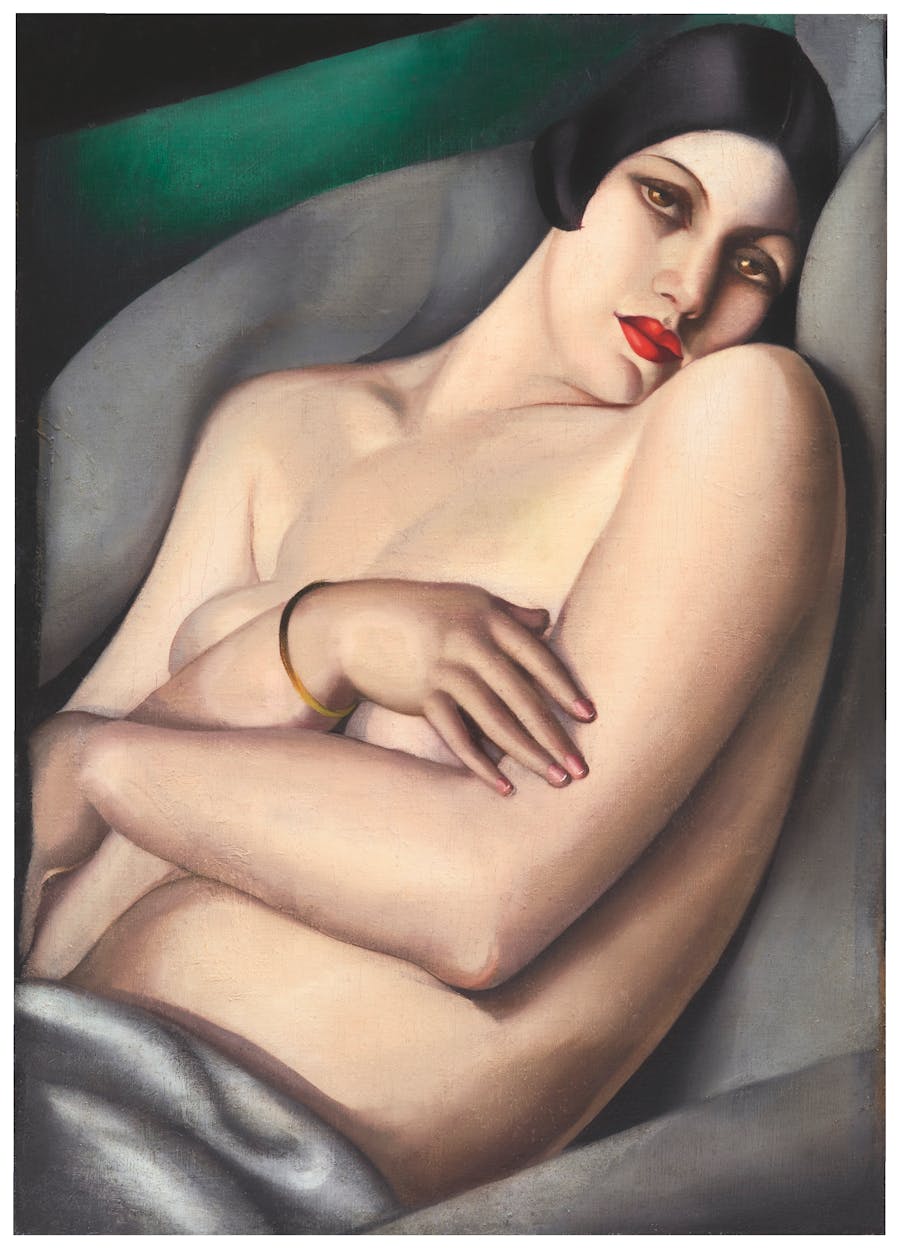 A first major Lempicka retrospective was organised in 1972 at the Galerie du Luxembourg, contributing to her return to favour with critics and collectors. In 2004, the Royal Academy of Arts in London paid tribute to this great lady of the 1920s, who died in her sleep on 18 March 1980 in Cuernavaca, Mexico, where she had settled two years earlier and where her daughter Marie-Christine, nicknamed Kizette (born during her first marriage), scattered her ashes from the summit of the Popocatepetl volcano.
See also: Futurism: A Break From the Past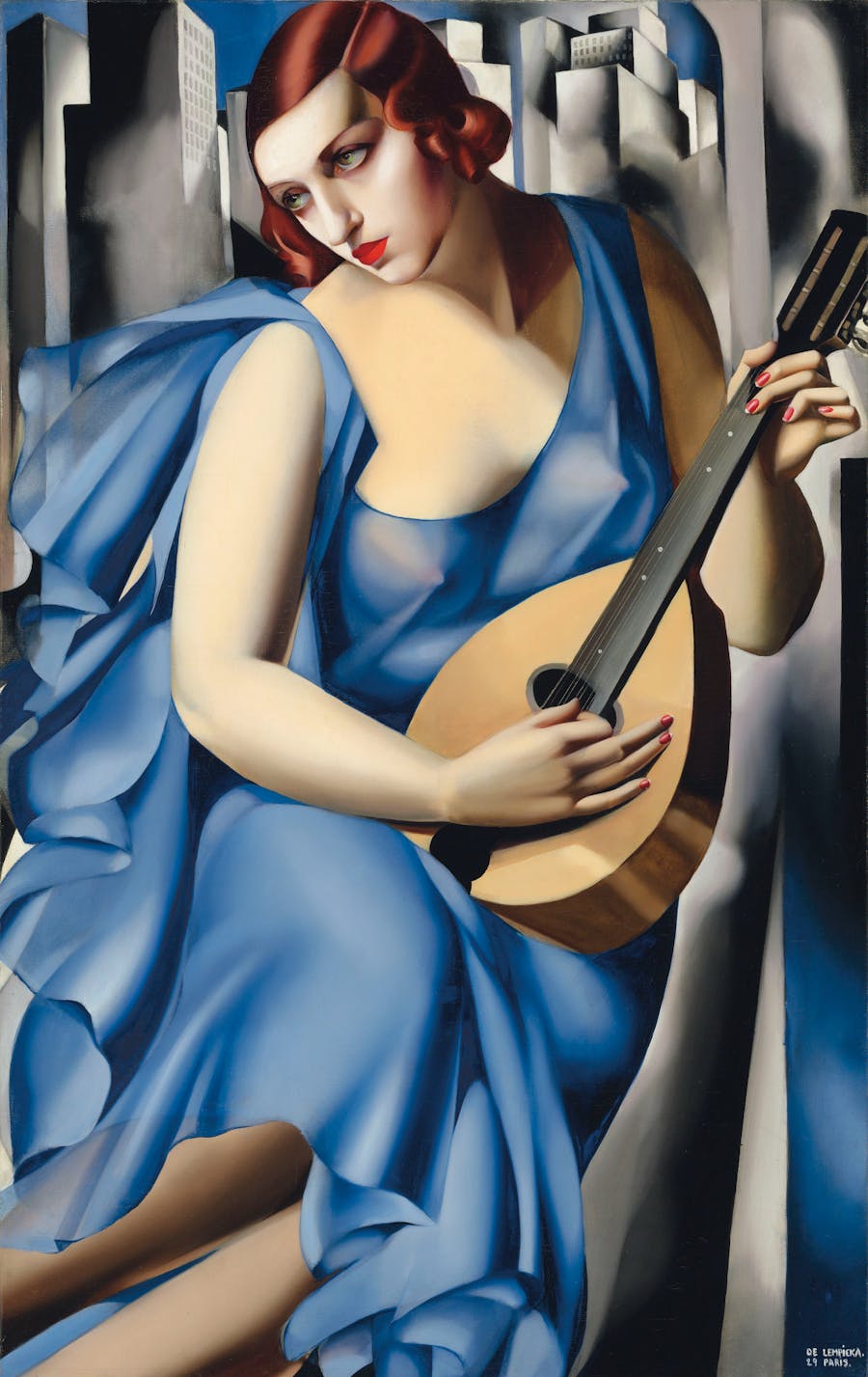 Sold for £5.2 million at Sotheby's in New York in 2011, her painting Le Rêve (Rafaëla on a Green Background), painted in 1927, held the artist's world record for seven years, before it was dethroned by La Musicienne (£7.1 million) in November 2018.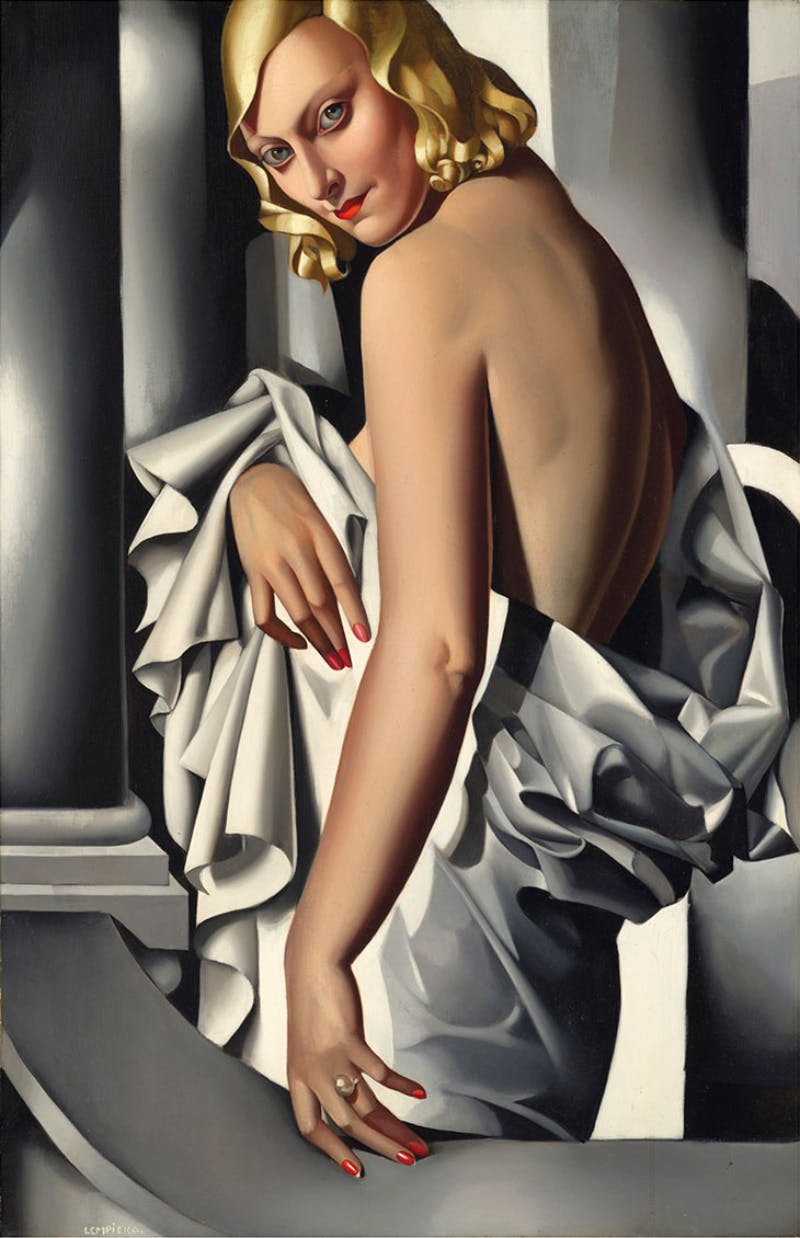 More recently, Portrait de Marjorie Ferry, a 1932 work, was sold for £16.3 million at Christie's in February 2020, taking Lempicka's fame to new heights.
Find more articles in Barnebys Magazine
This is an updated version of an article originally published on 3 July 2020.