Though she suffered from an early age, Kahlo developed a unique sense of fashion. Her approach was mostly defined by her 'weaknesses': the heels of her shoes were cut to different sizes, her corsets to support her spine were decorated, and her hair accessories were personalised in bright colours and flowers to attract attention to her face.
See also: The 15 Most Expensive Female Artists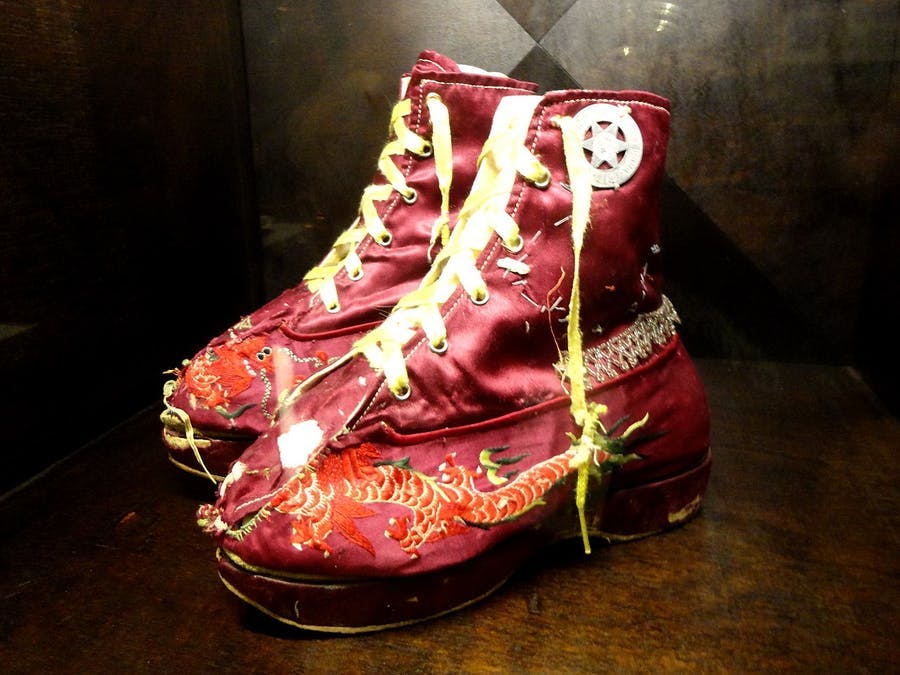 Her relationship to the corset, which she had to wear throughout her life, was complex. Her body needed it, so she would paint her corsets (often made of plaster) while she was wearing them. A very difficult exercise, but not impossible. This process allowed her to make them appear as an explicit choice rather than as a constraint. 
Beyond her talent for personalisation, her style was also a vector of political beliefs and opinions. Around age 20, Kahlo adopted the traditional Tehuana dress, a garment associated with the matriarchal society of the Isthmus of Tehuantepec. The Tehuana outfit consists of three parts: a large square blouse, a long skirt, and an elaborate headdress that only shows the face.
See also: The 8 Most Popular Fashion Brands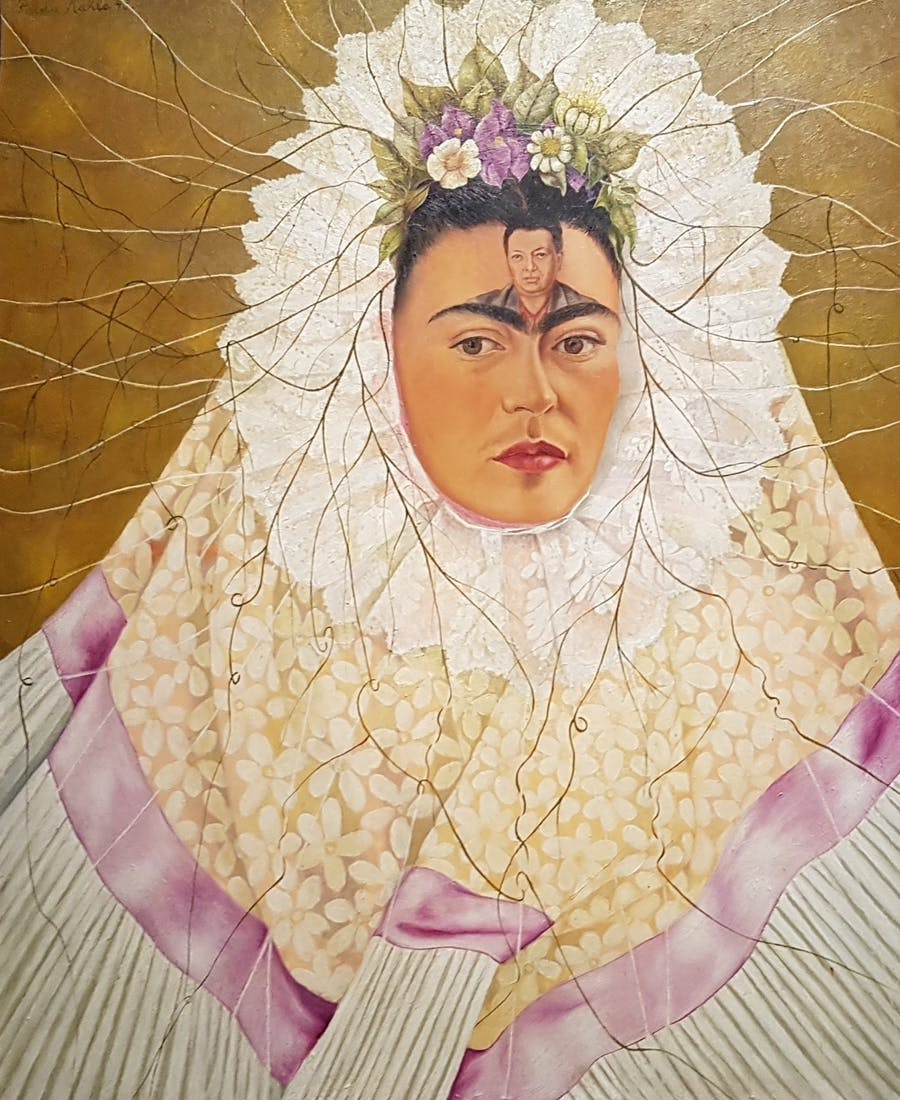 Her re-interpretation of the outfit was both a tribute to her indigenous origins, an affirmation of her feminist ideas and, according to experts, a way to hide her body. The loose pieces could be easily put on and concealed her corset, while the long skirt covered her legs. Kahlo took great pleasure in sporting the dress, and revelled in its effect even more when she visited San Francisco in 1930. As she recounted in a letter to her mother: "The gringas here love me very much and are fascinated by all the dresses and rebozos that I have brought, their jaws drop at the sight of my jade jewellery."
See also: Marlene Dietrich: The Queen of Androgyny
Her amputation in 1953 eased her suffering, but plunged her into depression. Once again, she found a way to deflect her handicap by putting on a bright red boot decorated with patterns on her prosthesis. This gesture shows how coquetry was important for the inner peace of the artist, whose long skirts hid the prosthesis from all eyes. The heels of her shoes could finally take up a similar canvas. Despite her declining morale, she said of her situation: "Feet? Why would I want it, when I have wings to fly. "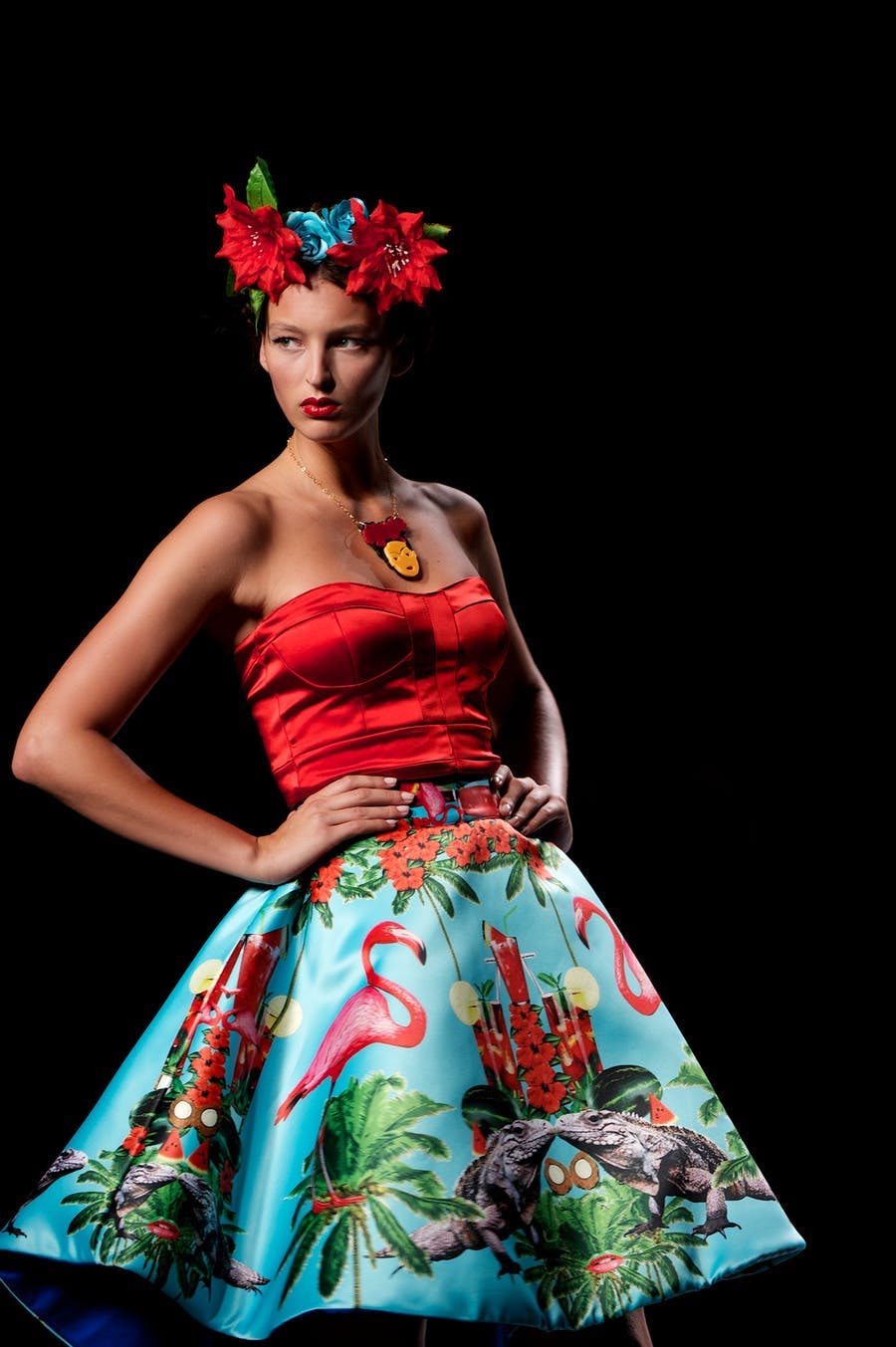 After Kahlo's death, her image became part of popular culture, inciting 'Fridamania', but her feminist and political beliefs crucial to her identity were somewhat forgotten. Her dresses, headwear, and jewellery were reduced to the superficial, and few knew the true meaning behind her style choices. Fifty years after her death, her personal belongings kept on her property were made public, revealing a multitude of dresses, shoes, accessories and, letters and writings that did justice to her creative spirit. 
Many designers have been inspired by Kahlo, such as Maya Hansen with the 2013 Skully Tulum collection, Dolce & Gabbana with a line of boots inspired by the one that adorned her prosthesis, as well as Carolina Herrera, Alberta Ferretti and Etro. 
On her own, Kahlo has redefined the notion of style, showing that clothing is an art of all possibilities, a vehicle of values, and certainly a way to shield and strengthen oneself to face life's challenges.