Last week, Uppsala Auktionskammare held its Modern & Contemporary Art and Design auction. Bidders' favourites included Lydia Dmitrievsky, Siri Rathsman and Tora Vega Holmström, two of whom established new auction records.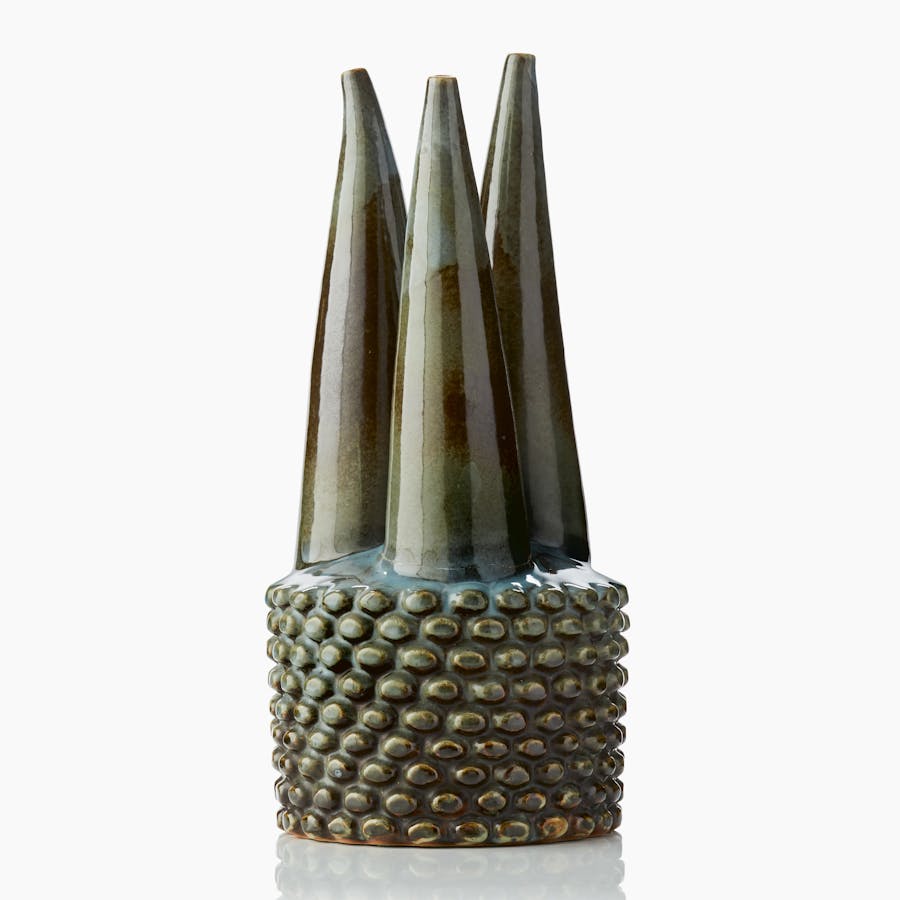 The first day of the auction showcased the works of leading designers from around the world. The catalogue featured a diverse array, encompassing furniture, textiles, glass, silver, and jewellery. Among the ceramic pieces by Berndt Friberg, Hans Hedberg, Tyra Lundgren, Birger Kaipiainen, and Pablo Picasso, Axel Salto's sculpture Den Tingene Iboende Kraft / Kraftens Kerne secured the highest bid. Against an estimated value of SEK 80,000-100,000, the 1956 sculpture fetched an impressive SEK 875,000 (£66,700).
See also: 5 Things You Didn't Know About Ceramics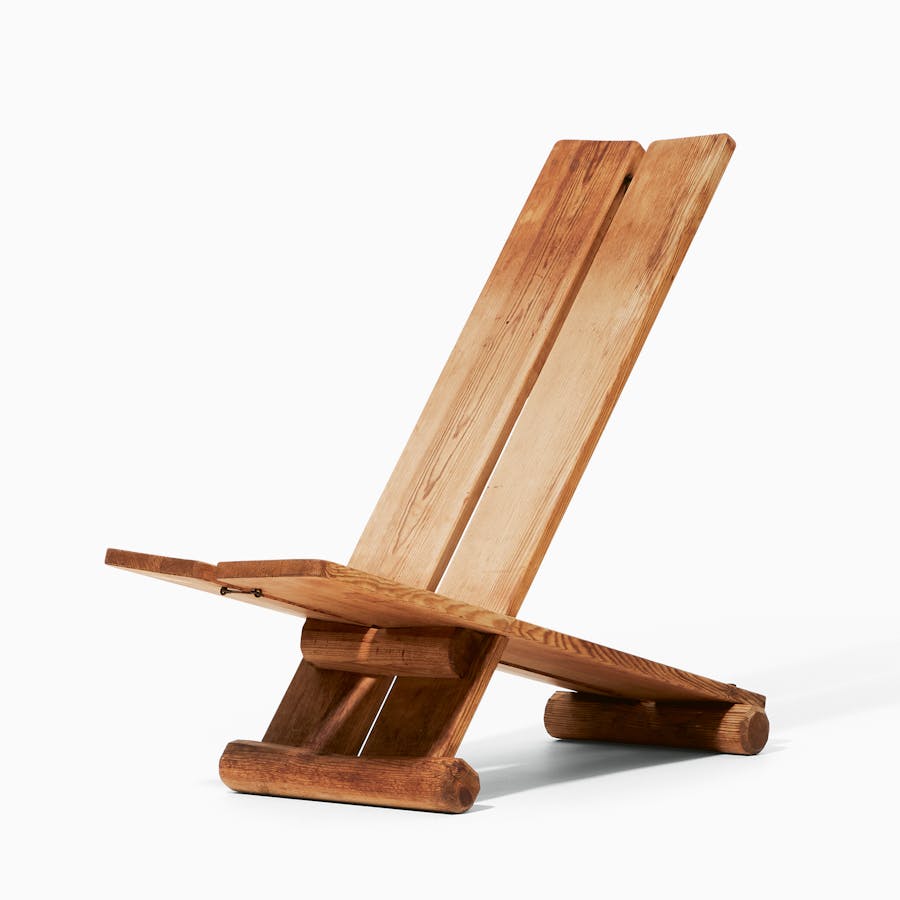 Axel Einar Hjorth was represented by around twenty pieces of sports cabin furniture, including tables, cabinets, and chairs from the Skoga, Utö, Lovö, and Värmdö series. Two particularly rare recliners from the Skoga series were presented, and the one crafted from acid-stained pine was successfully auctioned for SEK 650,000 (£49,500).
See also: Axel Einar Hjorth: Modernism's Common Man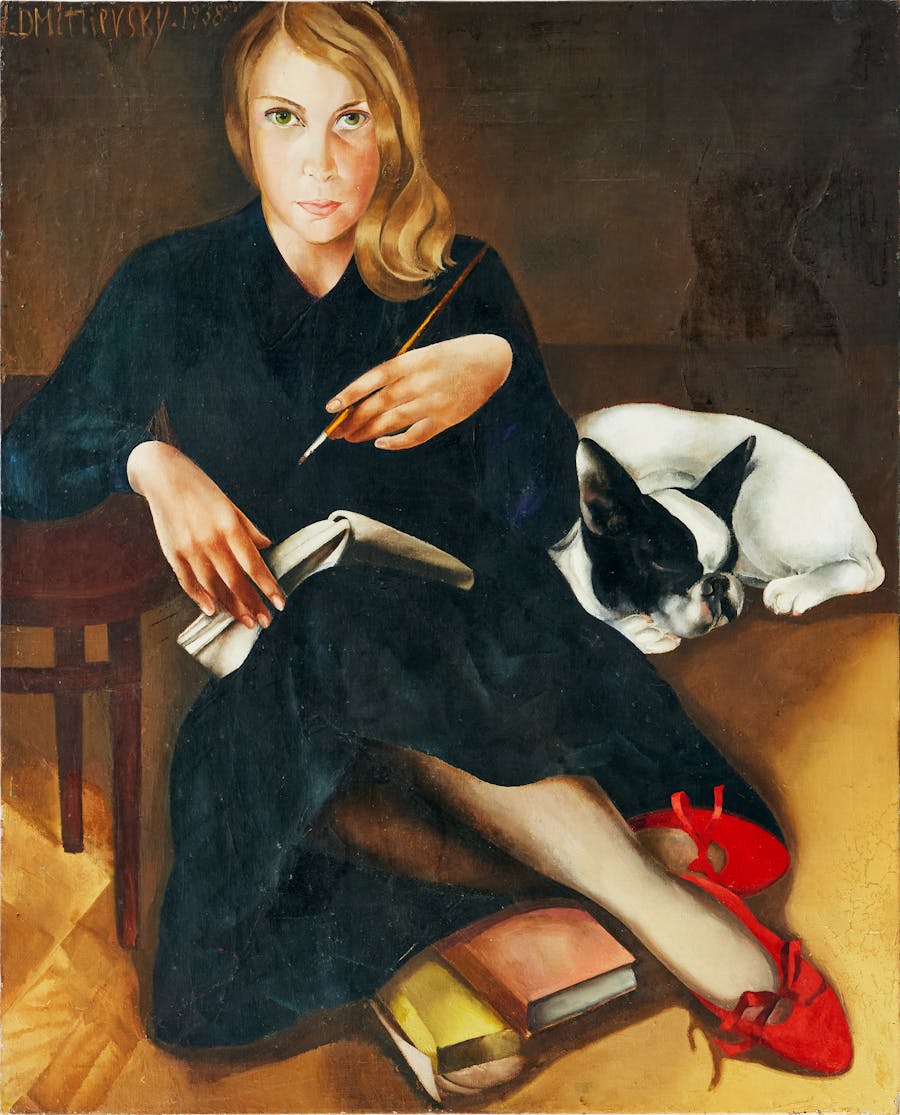 International art and graphics were auctioned on the following day. The standout success of the evening was Russian artist Lydia Dmitrievsky's Self-portrait. Initially estimated at SEK 40,000-50,000, it fetched an impressive SEK 560,000. Including the commission, the final hammer price was of SEK 700 000 (£53,400) – close to her auction record set at Christie's in 2006 when After the Bath sold for the equivalent of SEK 1 million.
There was a strong demand for international art, with pieces by Jan Tarasin (Poland), Lucio Fontana (Italy), Burhan Doğançay (Turkey/USA), and Bridget Riley (UK) garnering notable attention. The works of the latter three artists were especially sought after, fetching prices in the hundreds of thousands.
Want more articles like this straight to your inbox? Subscribe to our free newsletter!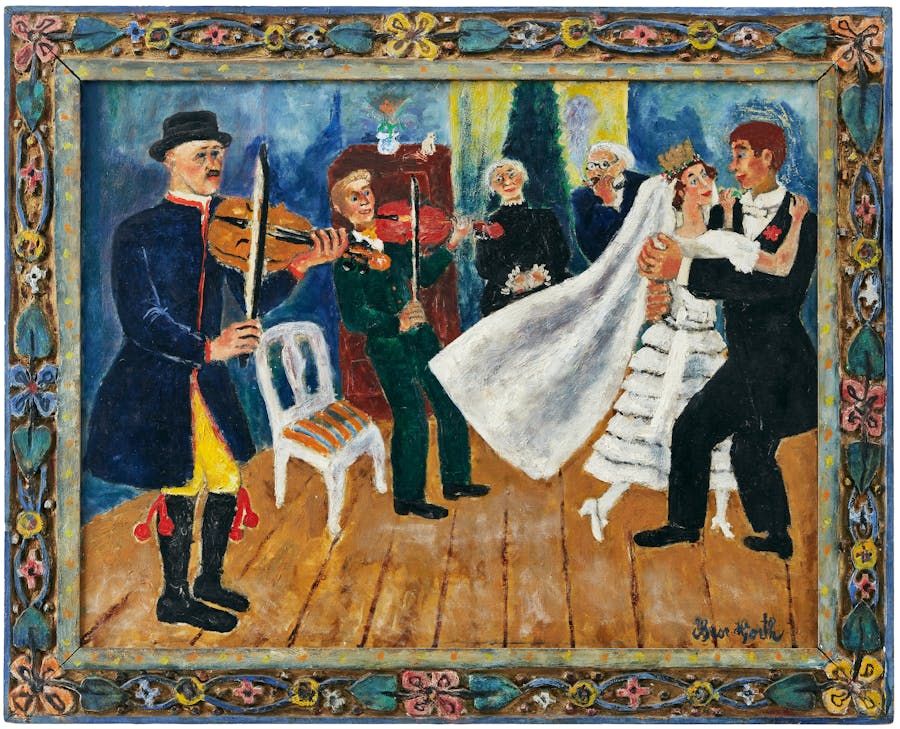 The final day of the auction yielded robust results, with new records achieved and several works surpassing their estimated values. Bror Hjorth's Peasant Wedding made its auction debut with an estimated value of SEK 3-5 million, ultimately selling for SEK 5,476,000 (£417,800), making it the highest-priced piece of the auction. Other artworks that sold particularly well included Evert Lundquist's The White Table (SEK 2,249,000 / £171,500), Erik Olson's Woman with a Pot (SEK 1,612,000 / £122,900), Leander Engström's Dansös (SEK 1,250,000 / £95,300), and Bror Hjorth's Margit and Red Flowers (SEK 1,036,000 / £79,000).
See also: A Peasant Wedding Makes its Auction Debut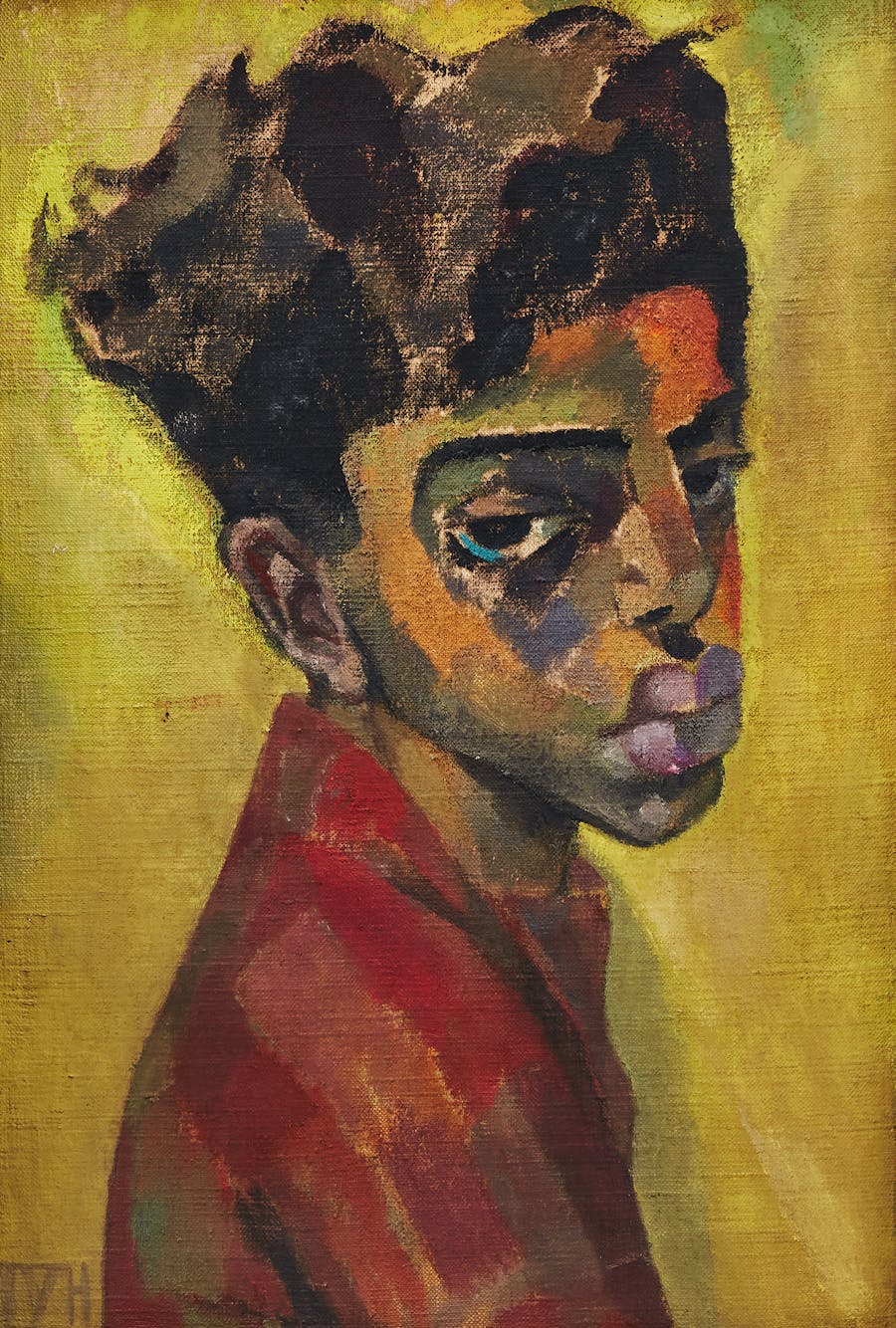 Siri Rathsman's Composition - Spanish Civil War exceeded expectations, selling for SEK 310,000 (£23,600) against an estimate of SEK 40,000-50,000. The final price, including commission, amounted to SEK 403,000 (£30,700), establishing a new auction record for the artist. Additionally, Tora Vega Holmström set a remarkable new record as her oil painting Oriental fetched SEK 364,000 (£31,700), surpassing the asking price by more than six times.