Talented people who dare to try something new and who are ahead of their time are repeatedly confronted with the same problem: disdain, or even complete rejection, from their contemporaries. In Paris, the centre of modern art around 1900, it was no different when the young avant-garde no longer wanted to engage with the academic style and, instead, broke new ground. If it weren't for the following patrons of art, these artists might never have succeeded in this feat. 
Paul Durand-Ruel (1831-1922)
Paul Durand-Ruel, known today as the forefather of the modern gallery, radically supported the first great art movement of modernism, Impressionism. Not only did Durand-Ruel present any exhibited pictures in his gallery at the viewer's eye level, but he also paid his protégés a monthly salary so that they could concentrate entirely on their art. He learned this type of unselfish action in childhood at his parents' stationery shop, where his parents Monsieur and Madame Durand-Ruel often accepted payment in works of art instead of Francs.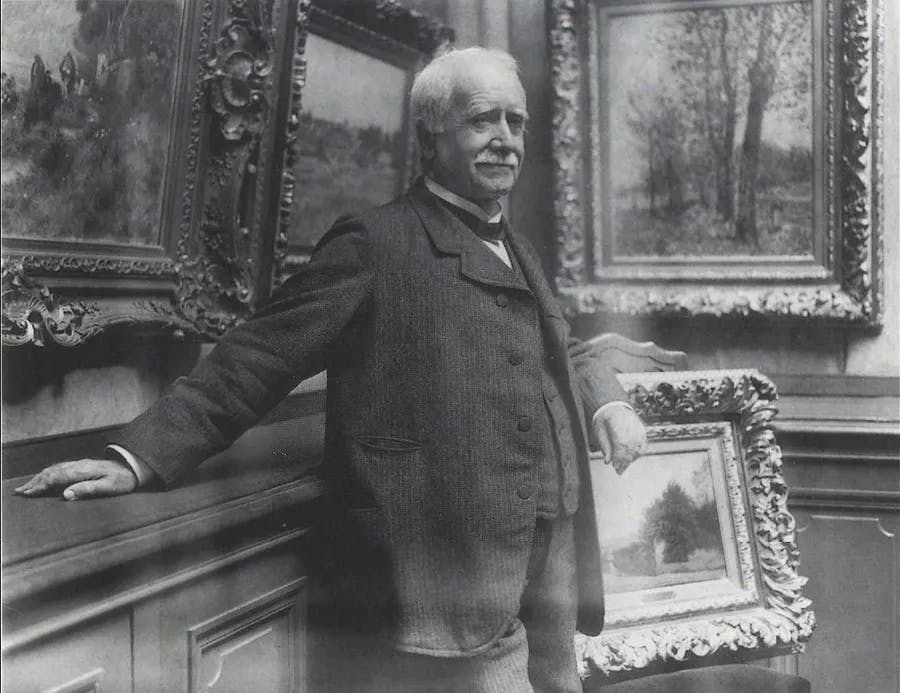 See also: The First Works of 10 Famous Artists
After opening his gallery in 1859, Durand-Ruel exhibited works from the Barbizon School. In the 1870s, Durand-Ruel added Impressionists to the gallery and formed a special friendship with Pierre-August Renoir. However, since at the time Impressionism was still broadly rejected, the paintings sold poorly and Paul Durand-Ruel was nearly bankrupt by 1884. Fortunately, help arrived in the form of the American impressionist Mary Cassatt, who took advantage of her strong connections in her home country and was able to inspire the members of the American upper class to purchase the new avant-garde French art.
Paul Guillaume (1891-1934)
Paul Guillaume, who came from modest circumstances, followed in Durand-Ruel's footsteps by actively promoting the artists under contract with him. In addition, he heavily engaged with the art of his time and did his best to bring and explain it to his sceptical contemporaries. Guaillaume's best customer was the American pharmacist and collector Albert C. Barnes, to whom he sold works by MAmedeo Modigliani, Pablo Picasso, Giorgio de Chirico and Henri Matisse.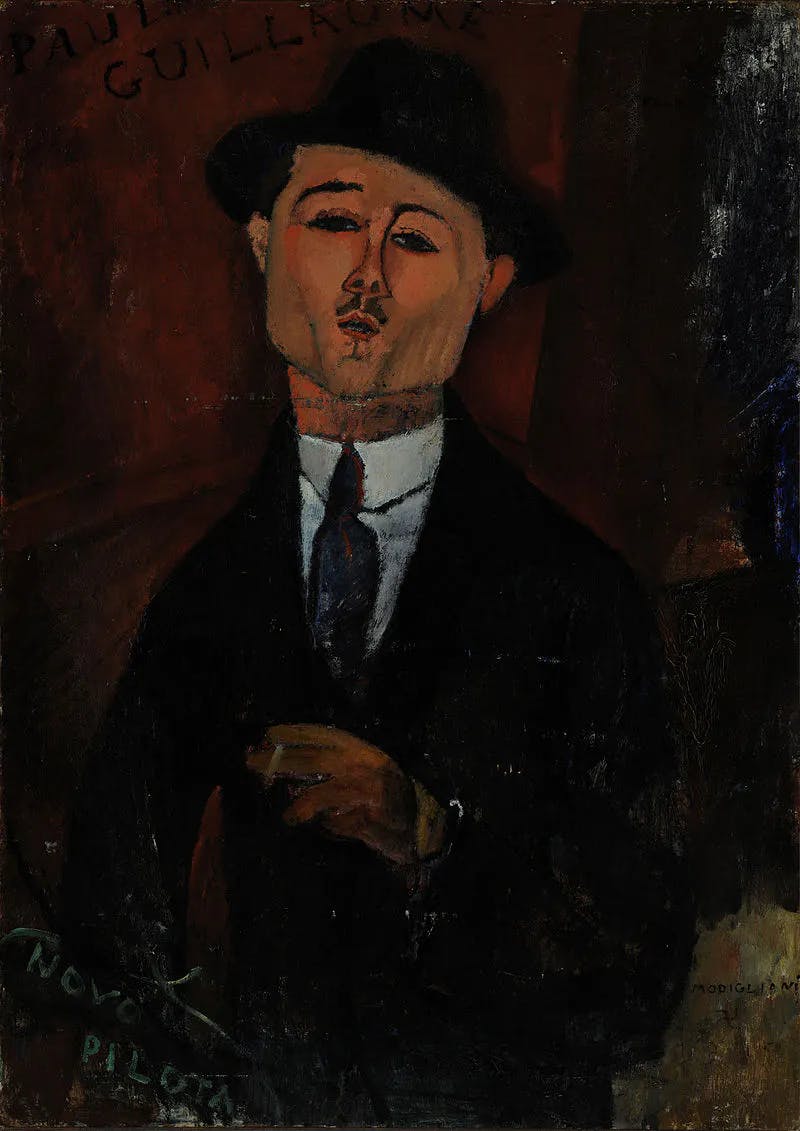 Guillaume competed with his best customer Barnes, because Guillaume was not only an art dealer, but also a passionate art collector. Guillaume's dream was to see his collection exhibited in a museum of modern art. However, Guillaume's sudden death at the young age of only 43 put a stop to this. His collection, which contained 144 works, went to the Louvre and was later acquired by the French state. The collection can be admired today in the Musée de l'Orangerie in the Jardin des Tuileries, an area dedicated to Impressionism and the École de Paris.
Leopold Zborowski (1889-1932)
In 1915, the Italian artist Amedeo Modigliani and the art dealer Leopold Zborowski met through mutual friends. Zborowski had come to Paris from Poland five years earlier and had already become well connected in the Montparnasse art scene.  He had become a successful art dealer, selling artists such as Saïm Soutine, Paul Cézanne, Picasso, André Derain and Maurice Utrillo. At one exhibition, Zborowski became aware of the rather unsuccessful Modigliani. Modigliani had previously been represented by Paul Guillaume, but had few fans of his stubborn style. Zborowski was able to convince Modigliani to accept his help.
See also: How Cubism Changed the World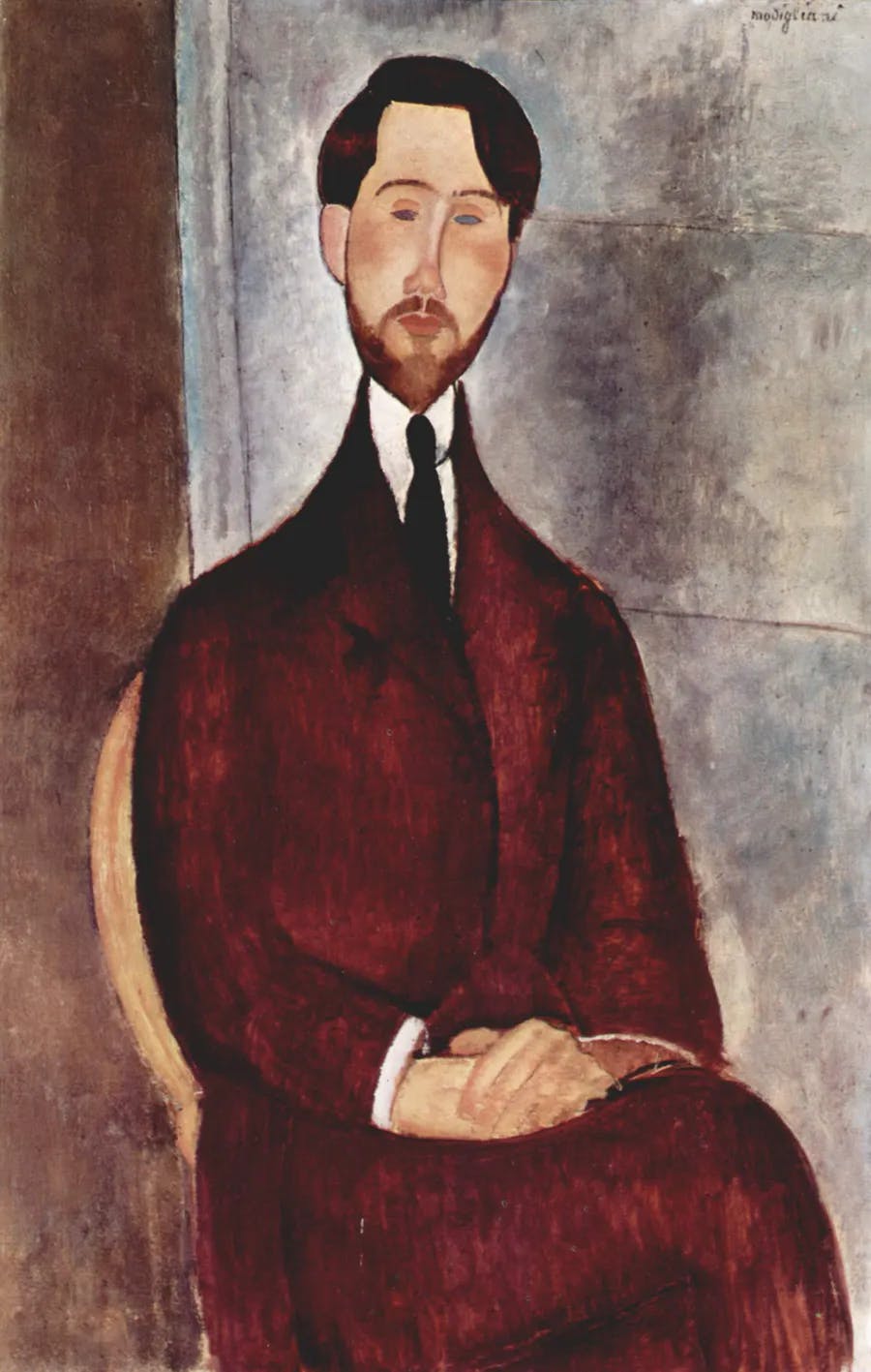 See also: 10 Artist Couples You Should Know
In the following five years, a private and professional friendship developed. Zborowski supported Modigliani financially so that he could concentrate exclusively on his painting. Towards the end of WWI, the artist and his dealer even moved into a house in Cagnes-sur-Mer together with their spouses. Modigliani, who had been suffering from ill health for some time, died in January 1920. Upon his passing, Zborowski bought all unsold artworks by his late friend. By the end of the 1920s, Leopold Zborowski was also struggling; he became impoverished due to the global economic crisis and eventually died in Paris in 1932.
Berthe Weill (1865-1951)
In 1917, Zborowski connected Modigliani with art dealer Berthe Weill, whose gallery was the only one to exhibit Modigliani's art during his lifetime. The exhibition included paintings that are now among the most expensive on the auction market. At the time, however, they were not met with enthusiasm and an advertisement in the gallery window led to the exhibition's closure. The exhibition was later allowed to reopen, after some paintings had been removed.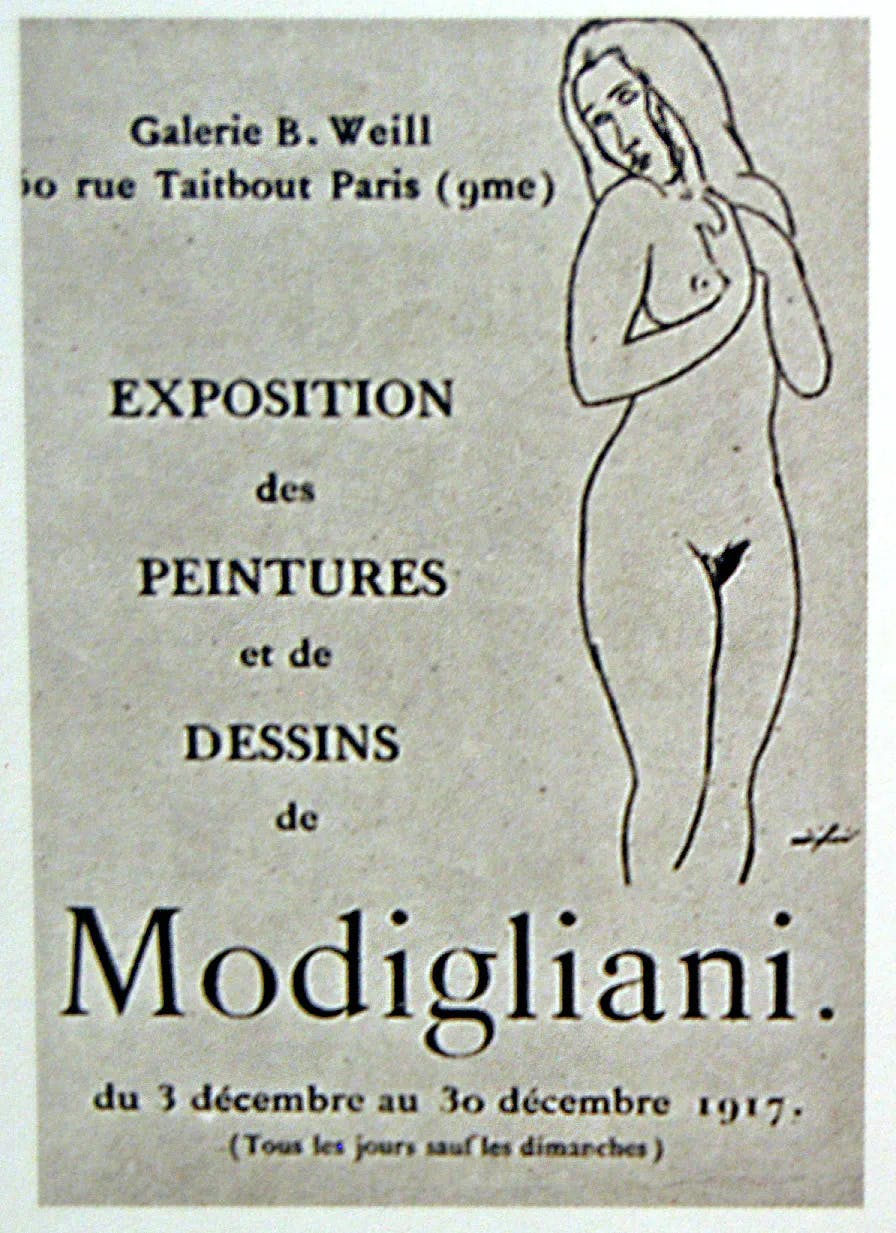 See also: The 10 Most Scandalous Artworks
This wasn't the first scandalous exhibition in Madame Weill's gallery. In 1905, she had shown Fauvist works after they had been expelled from the Paris Autumn Salon. But not all her exhibitions were scandalous, such as the 1902 exhibition of the works by a young Picasso. Weill, a small and short-sighted woman, loved to work with the young representatives of the avant-garde, and was nicknamed Mère Weill ('Mother Weill') or Merveille ('The Marvel') – a pun that Raoul Dufy allegedly came up with. In old age, Weill's former protégés repaid her support by helping her financially.
Père Tanguy (1825-1894)
While Berthe Weill was entitled 'mère', Julien François Tanguy was nicknamed Père Tanguy ('Father Tanguy'). His shop for artist supplies, which opened in 1873, quickly became a meeting place for young artists who were new to Paris and without connections. If necessary, Tanguy accepted art as payment instead of money, which resulted in a small art trade that soon attracted the modern art dealers. Père Tanguy's shop and gallery became a meeting place for artists and collectors alike.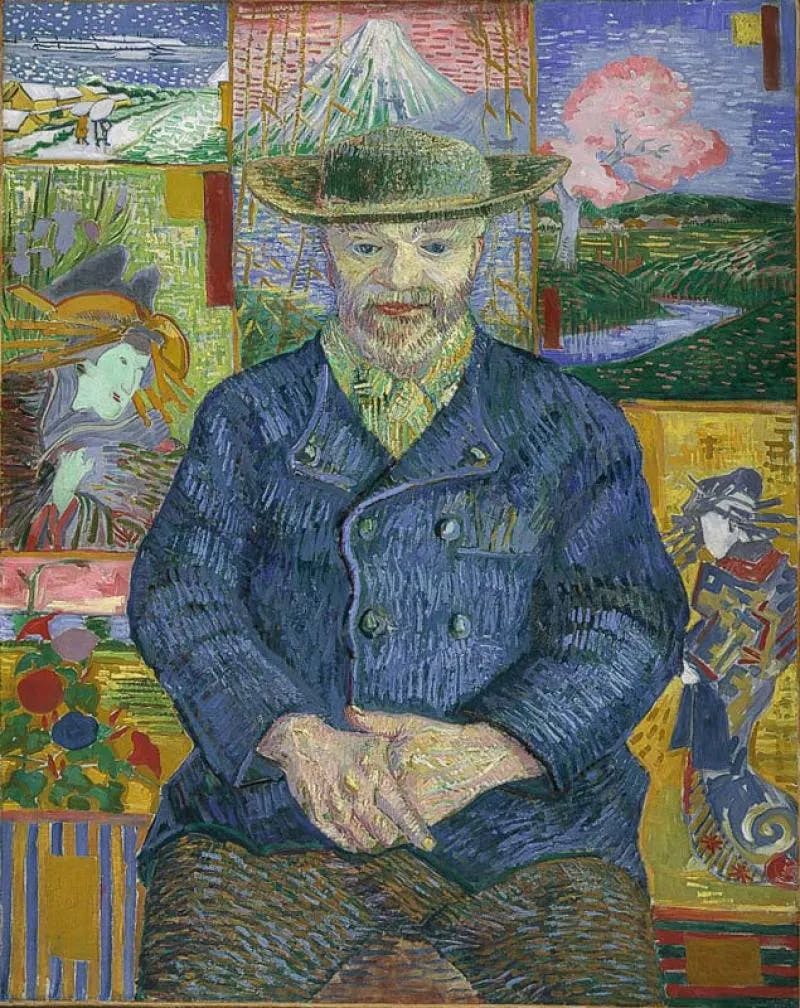 See also: The First 10 Works of 10 Famous Artists
Above is the most famous portrait of Père Tanguy, which Vincent van Gogh painted against a Japanese backdrop in 1887. However, the painter who benefited most from Tanguy's connections was Paul Cézanne. Until 1885, Tanguy bought many of Cézanne's works. When Tanguy died in 1894, the gallery owner Ambroise Vollard acquired Cezanne's paintings at a reasonable price. The next year, Vollard exhibited them at his Cézanne exhibition, greatly helping the painter who was still mostly unknown at the time.
Ambroise Vollard (1865-1939)
Berthe Weill was one of the first to organise a Picasso exhibition, but her colleague Ambroise Vollard was the very first in 1901. Vollard, who had worked as secretary of an art dealer during his studies as a lawyer, opened his gallery on Rue Laffitte in 1893. In 1904, the first Matisse exhibition also took place in Vollard's rooms, and in 1895 the first Cézanne exhibition did too. He also dedicated a solo exhibition to the long-suffering van Gogh in 1895.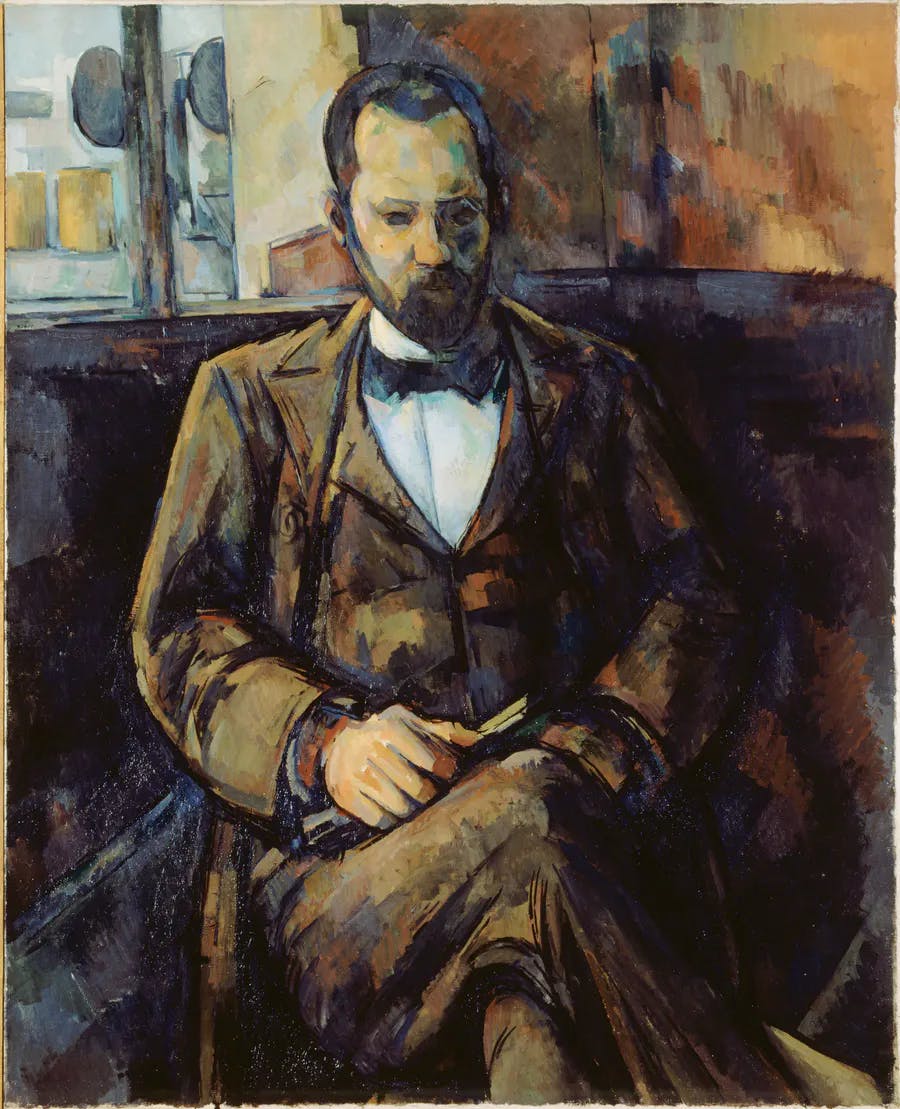 See also: The 12 Most Expensive Paintings Ever Auctioned
Vollard was a skilled businessman who purchased inexpensive artworks, then resold them at high prices to American collectors, including Gertrude and Leo Stein. The artists he represented appreciated his support and were eager to portray him in their art. Vollard also worked as a publisher and had his publications expertly illustrated by his artist connections. In 1930, Vollard commissioned Picasso for a series of 100 etchings, known as Suite Vollard, which eventually was sold on the market years after Vollard's death.
Gertrude Stein (1874-1946)
In 1903, the literarily-ambitious Gertrude Stein moved with her brother Leo to Rue de Fleurus in Paris. There, the siblings, who came from a wealthy Jewish-American family, were soon able to establish a salon. In this salon, the artistic and literary avant-garde met, as did art critics and collectors, such as Albert C. Barnes and Russians Sergei Ivanovich Shchutin and Ivan Abramovich Morozov, both who owned important collections of modern art. The Stein siblings bought works by still unknown artists ,such as Cézanne, Renoir, Matisse, Gauguin and Picasso. Gertrude was very enthusiastic about the portrait Picasso painted of her, a portrait for which she endured over 80 sessions in Picasso's studio in the Bateau-Lavoir on Montmartre.
See also: 5 Portraits of Women in Black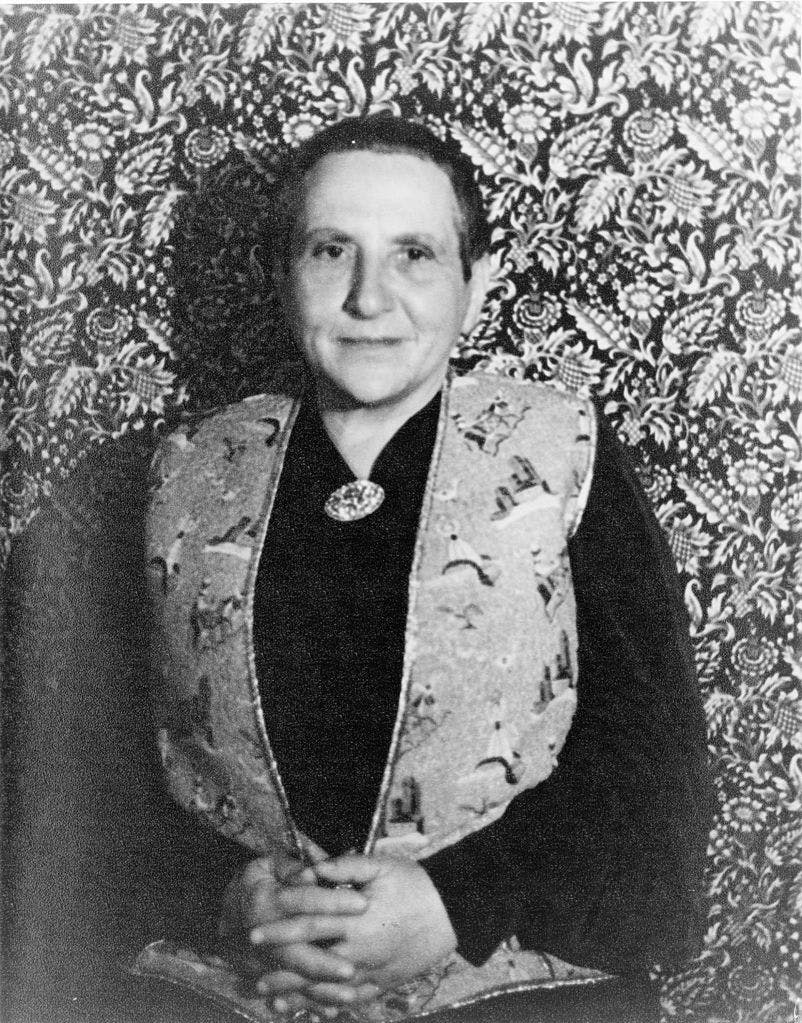 See also: 10 Stolen Masterpieces
The tastes of Gertrude and Leo Stein were different, which simplified the division of their joint collection when Leo moved in 1913. From then onwards, Gertrude ran the salon with her partner Alice B. Toklas. For Gertrude, meetings in the salon were an important source of inspiration for her development as a writer. After WWI, Gertrude's role as an art collector decreased, and new art movements became alien to her. Nevertheless, she was appointed to the jury of the World Exhibition in Paris in 1937. During WWII, Gertrude Stein and Alice B. Toklas fled to eastern France near the Swiss border, and friends protected the art collection from being looted by the Gestapo. When Gertrude Stein died in 1946 in Neuilly-sur-Seine near Paris, she had already sold much of her collection, except for those by Picasso and Juan Gris.
Joseph (1870-1941) and Gaston (1870-?) Bernheim-Jeune
Until 2019, one of the top locations for contemporary art in Paris was Galerie Bernheim-Jeune, which has its origins as a painting supply shop in Besançon. Some of the customers were also allowed to exhibit their works there, including Gustave Courbet. Courbet encouraged the owner's art-loving son, Alexandre Bernheim, to go to Paris. He did, and in 1863 opened a gallery on Rue Laffitte, the hot spot of the Parisian gallery scene, where he first exhibited the Realists, and later, the very controversial Impressionists.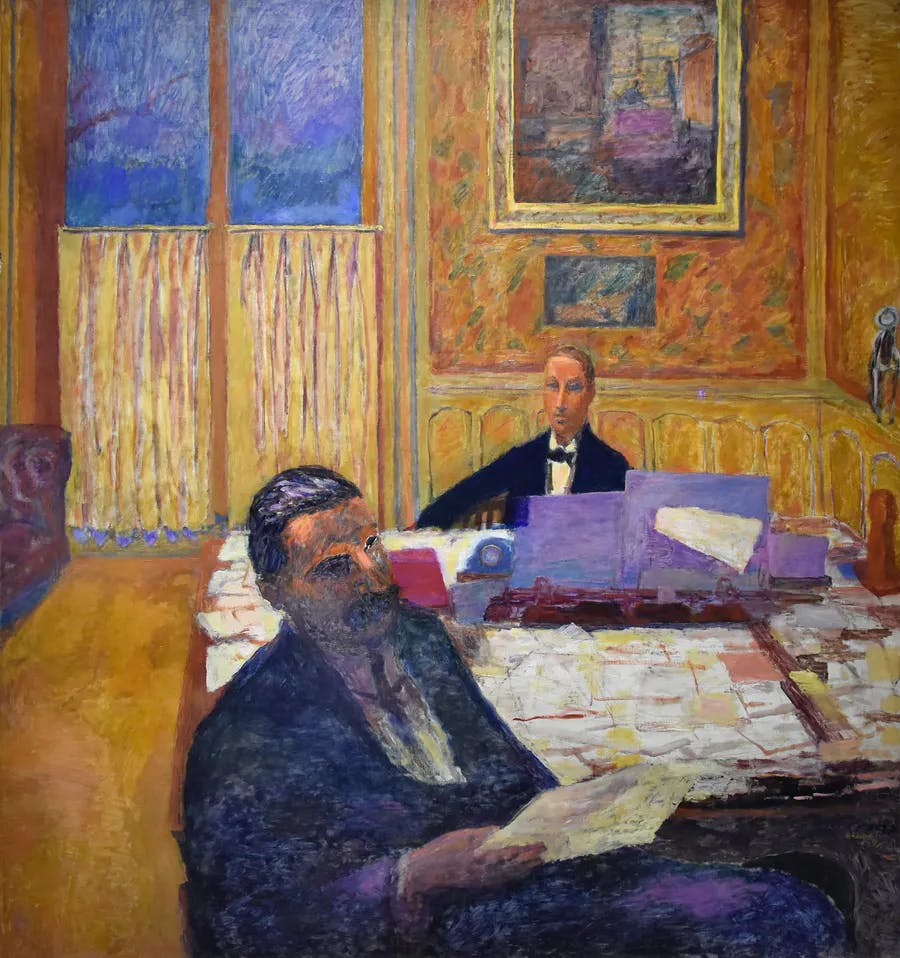 In 1898, Alexandre's sons Joseph 'Josse' and Gaston founded the Bernheim-Jeune branch. They maintained the courageous spirit of their father's gallery and signed the young avant-garde. Highlights of the gallery's important activity before WWI include the first great van Gogh retrospective of 1901 and an exhibition dedicated to the Futurists in 1912. Galerie Bernheim-Jeune became an important centre for modern art in Paris, and also attracted the avant-garde from Germany. It maintained good relations with the Berlin art dealer Paul Cassirer. After WWII, during which Galerie Bernheim-Jeune was looted, Josse's sons Jean and Henry Dauberville resumed gallery activity. Most recently, the cousins Michel and Guy-Patrice Dauberville were in charge, until Bernheim-Jeune closed its doors in 2019.
In addition to the patrons, gallery owners and merchants listed here, there were of course numerous other personalities in Paris who contributed to and promoted the young art scene. Ultimately, this made it possible for Impressionists, Fauves and Cubists to create works of art that still fill us with enthusiasm and inspiration today.