The term Art Informel designates a movement bringing together subgenres including lyrical abstraction, art brut, and tachisme. The movement attracted many artists in France, but also abroad, each with a different style but a similar desire: to exorcise the horrors of World War II and free themselves from past traditions.
1. An art theorist coined the term
Although Art Informel finds its beginnings in the works of art of Jean Fautrier, it was not officially recognised as a movement until the art theorist Michel Tapié formulated its essence. While Tapié went to the Les Otages exhibition organised by Fautrier, he saw in it the possibility of a new artistic expression. This is how the movement was born at the end of the 1940s. The term 'informalism', however, was not coined until 1952, when Tapié published his book-manifesto Un art autre, which served as a catalogue for an exhibition at Studio Paul Fachetti, organised by him. This exhibition brought together artists such as Jean Dubuffet, Karel Appel, Jean Fautrier, Pierre Soulages, Jean-Paul Riopelle, Camille Bryen, Ruth Francken, and Wols.
See also: Remembering Pierre Soulages: The Master of Black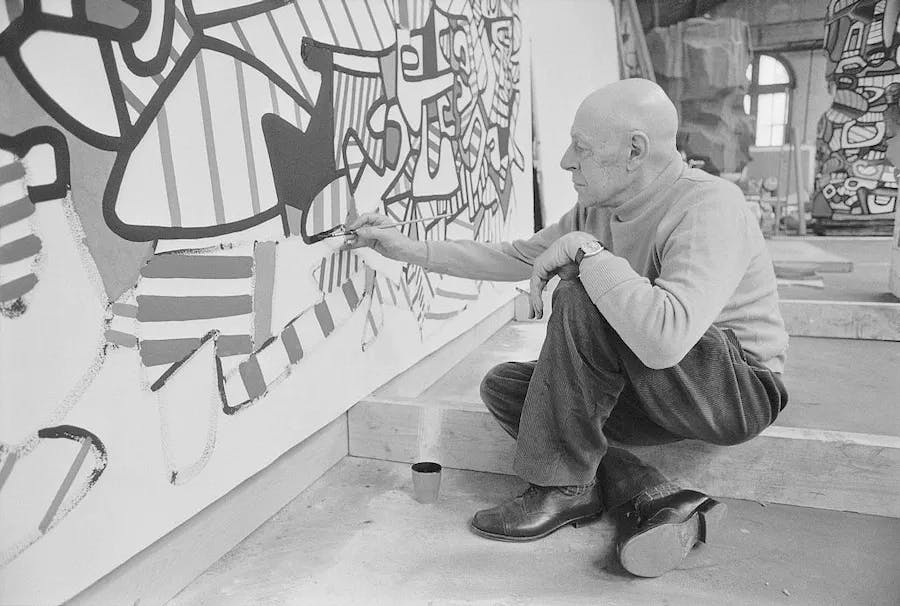 The expression 'informal art' can be understood literally as 'art without form', but Tapié wanted to emphasise the spontaneity of art, devoid of preconceived constraints. He championed artists who he believed had broken with traditional art conventions and encouraged freer, almost improvisational artistic expression.
2. It was a response to World War II
Artists who identified with Art Informel all sought to explore themes of war, trauma, and death. Abstraction and Art Informel made it possible to express what was then difficult to express through figuration and envisage a new future both for art and for society in general. Jean Fautrier shocked the art scene of the time by organising the exhibition Les Otages at the Galerie René Drouin in 1945. The exhibited works were oriented towards a 'liberated figuration' and seemed to break completely with tradition. The painter had long explained that he was opposed to the informal, but the way he used matter and colour to express his emotions captured the spirit of the movement. Jean Dubuffet, for example, found a lot of correspondence between the works of Fautrier and his own ideas on art brut. 
See also: Art Brut: Art Outside the Box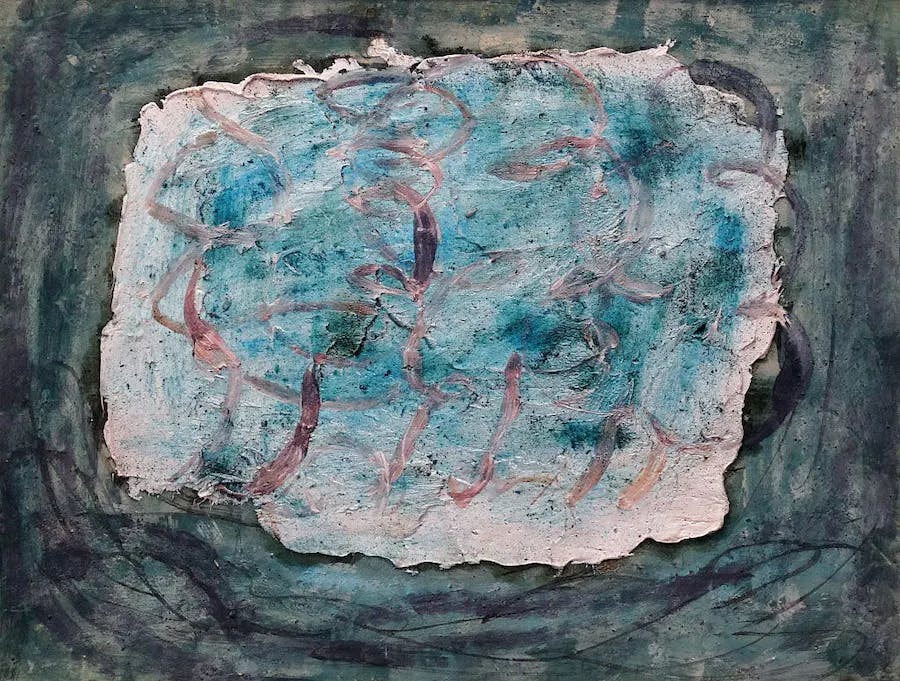 The exhibition Les Otages was largely inspired by the war and Fautrier's personal experiences. He was arrested in 1943 when he was part of the Resistance. Released soon after, Fautrier took refuge in a mental asylum on the outskirts of Paris, where the surrounding forest was regularly used by the Nazis to practice acts of torture on their prisoners. Fautrier used an impasto technique, and his works embody the very essence of Art Informel.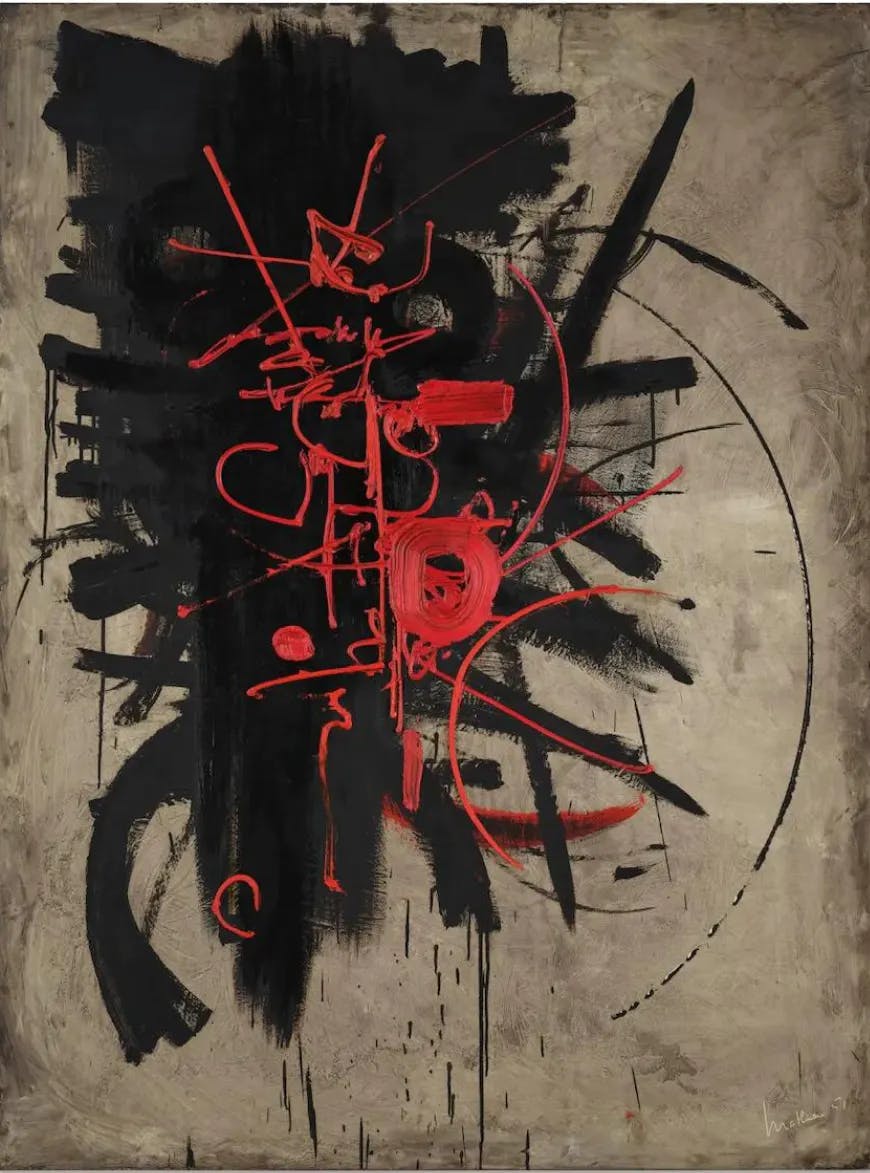 See also: Georges Mathieu: Father of Lyrical Abstraction
3. The movement encouraged artistic diversity
Art Informel sought to unite artists without imposing standardization. According to Tapié, it was an inclusive and open concept, which even transcended the notion of movement. It celebrated the uniqueness of each artist, and the movement thus encompassed a wide range of styles, including lyrical abstraction, materialism, and tachisme.
Lyrical abstraction is opposed to geometric abstraction and favours freer gestures. Georges Mathieu, who was the founder of the movement with Jean José Marchand, advocated the absence of defined forms, certain spontaneity in gesture, and rapid execution. 
Jean Dubuffet appropriated materialism, as did Antoni Tàpies and Alberto Burri who also explored impasto. They used the same impasto technique as Jean Fautrier, which consisted of mixing various materials such as sand, tar, wood, and glass.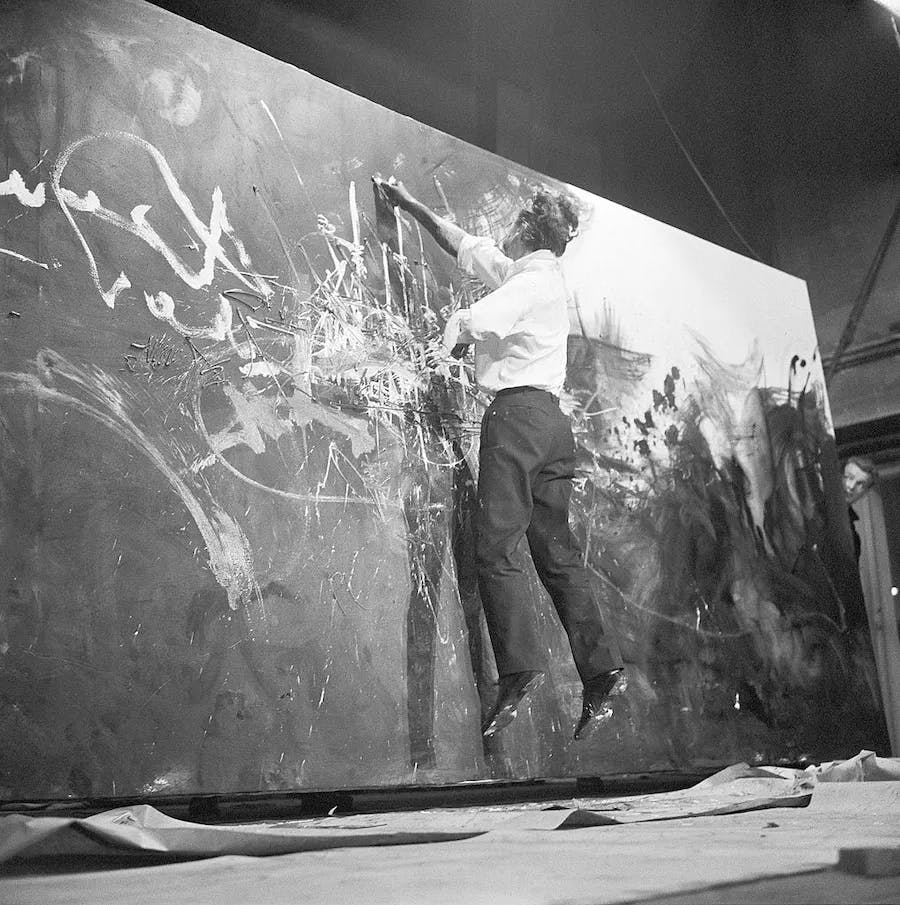 See also: Antoni Tàpies: 5 Facts to Know
The term 'tachisme' was first used pejoratively by the critic Pierre Guégen in 1951, but Tapié rehabilitated it in Un art autre. The technique consists in spontaneously dabbing spots of colour on the canvas. Wols was one of the pioneers in France, drawing inspiration from Jackson Pollock and American Expressionism. His 1947 exhibition featuring works such as It's All Over greatly influenced artists like Georges Mathieu. 
4. Art Informel artists are international 
Art Informel, which rejected predefined forms, also refused to limit itself to French borders. Notable international artists associated with this movement include Hans Hartung and Nicolas de Staël. In Portugal, Maria Helena Vieira da Silva established herself as a figurehead of Art Informel. Having lived in Paris in the 1930s, she then moved to Brazil due to the war and sought to convey the collective trauma on canvas.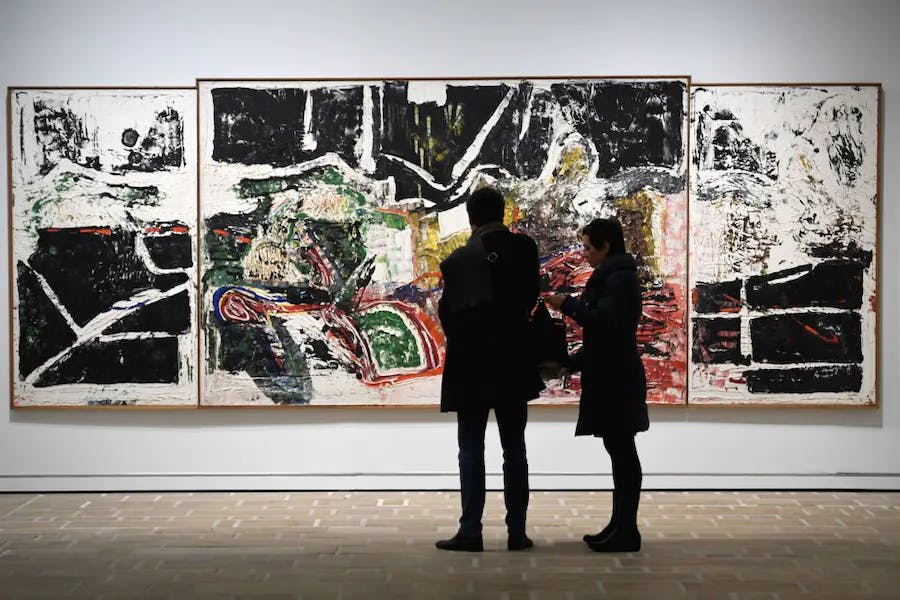 The Chinese artist, naturalized French in 1964, Zao Wou-Ki, obtained international recognition in the 1960s. His work was influenced by lyrical abstraction, art informel and gestural art but also by Chinese traditional arts.
Want articles like this delivered straight to your inbox? Subscribe to our newsletter!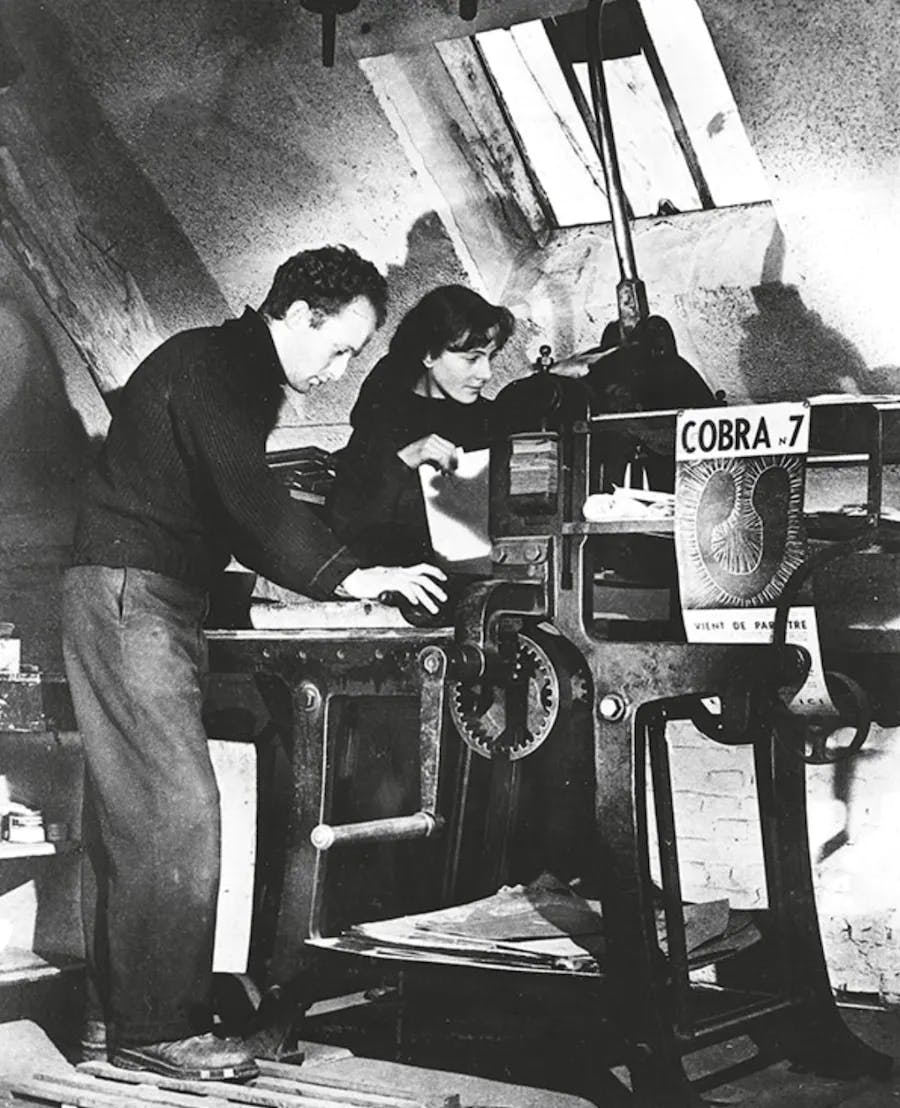 In Quebec, Jean-Paul Riopelle played a pioneering role in the Le Refus global movement, which rejected political, religious and artistic institutions. Arriving in Paris in 1945, he met Tapié, Mathieu and Joan Mitchell, with whom he would share his life, and he quickly obtained worldwide recognition as the only Canadian artist affiliated with the movement.
See also: Corneille and the Radical Art of CoBrA
In 1948 Danish artist Asger Jorn created CoBrA, together with Carl-Henning Pederson, Pierre Alechsinky, Corneille Beverloo, Karel Appel and writer Christian Dotremont. The name CoBrA is composed of the initials of the respective cities of origin of the founders: Copenhagen, Brussels and Amsterdam, all cities occupied by the Nazis during the war. Like other artists affiliated with Art Informel, CoBrA promoted immediacy and spontaneity in art.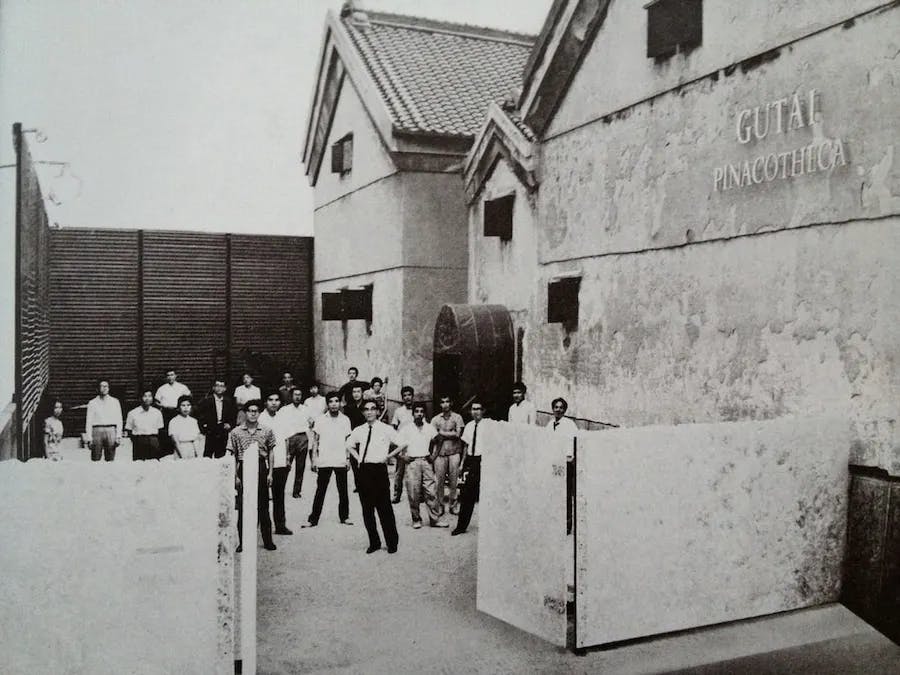 In Japan, led by Jiro Yoshihara, the Gutai group took shape in 1954. Gutai means 'concrete', and the group fearlessly experimented with various materials (mud, tar, glue, water), as well as performances, installations, theatre and conceptual and interactive works of art.
See also: Atsuko Tanaka: 5 Facts to Know
5. Art Informal was short-lived
Art Informel was very quickly considered a movement limited to post-war Europe, and artists affiliated with the movement then turned to other movements. Burri was instrumental in the formation of Arte Povera, while the work of Asger Jorn influenced the Neo-Expressionist movement of the 1980s.
See also: Abstract Art: From Genre to Movement
Some major artists of this period are not as well-known today, like Jean Fautrier and Maria Helena Vieira da Silva, whose names are certainly less recognized than those of Nicolas de Staël and Hans Hartung. Others, of course, are still just as popular and appear in numerous exhibitions and retrospectives, such as Jean Dubuffet and Zao Wou-ki whose painting June-October 1985 sold in Hong Kong in 2018 for $65 million.