Dogs, cats, even monkeys...throughout the years, many painters have found their animals to be their muse. Here are 8 artists and their beloved pets that were immortalised in their artworks:
William Hogarth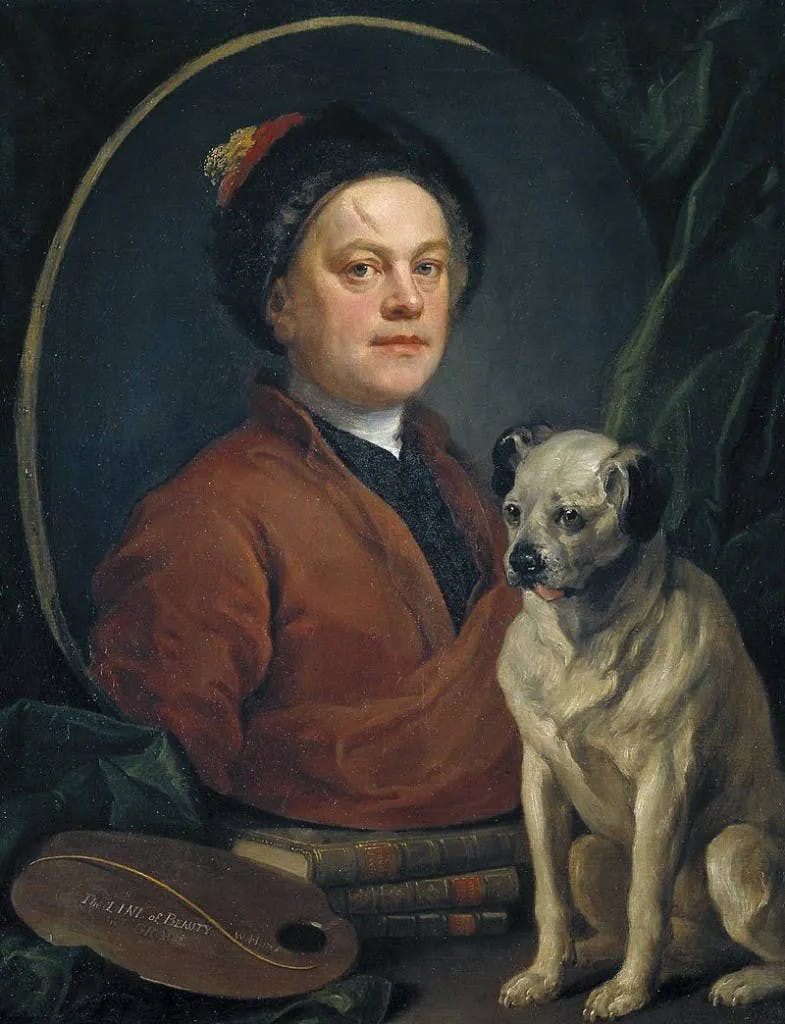 English painter William Hogarth (1697-1764) owned several pugs throughout his life. After a pug named Pugg, he owned another named Trump. Trump was depicted in several paintings by Hogarth. One of these is the vanitas still life The Painter and his Pug from 1745, in which Trump sits in front of a painting of his master. Pugs looked very different in the 18th century than they do today...and more like William Hogarth, who intended to emphasise the similarity between himself and his four-legged friend with this double portrait full of self-mockery. But as is well known, dogs and masters or mistresses actually tend to resemble each other more and more over time.
See also: The Story of the Staffordshire Dog Figurines
Paul Klee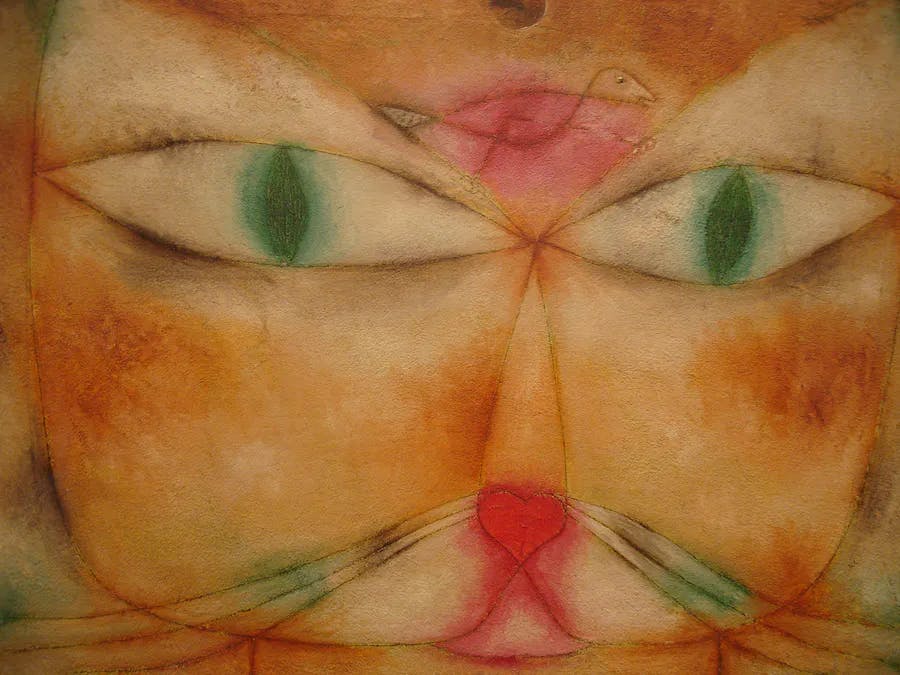 In contrast to Hogarth, the Swiss Expressionist Paul Klee (1879-1940) was an outspoken fan of cats. He owned at least six house cats over the course of his life: Fritzi, Bimbo I, Nuggi, Mys, Skunk and Bimbo II, all of which served as a source of inspiration and enjoyed some freedom. Paul Klee even allowed his cats to walk over his works of art.
See also: Paul Klee: 6 Facts to Know
Ernst Ludwig Kirchner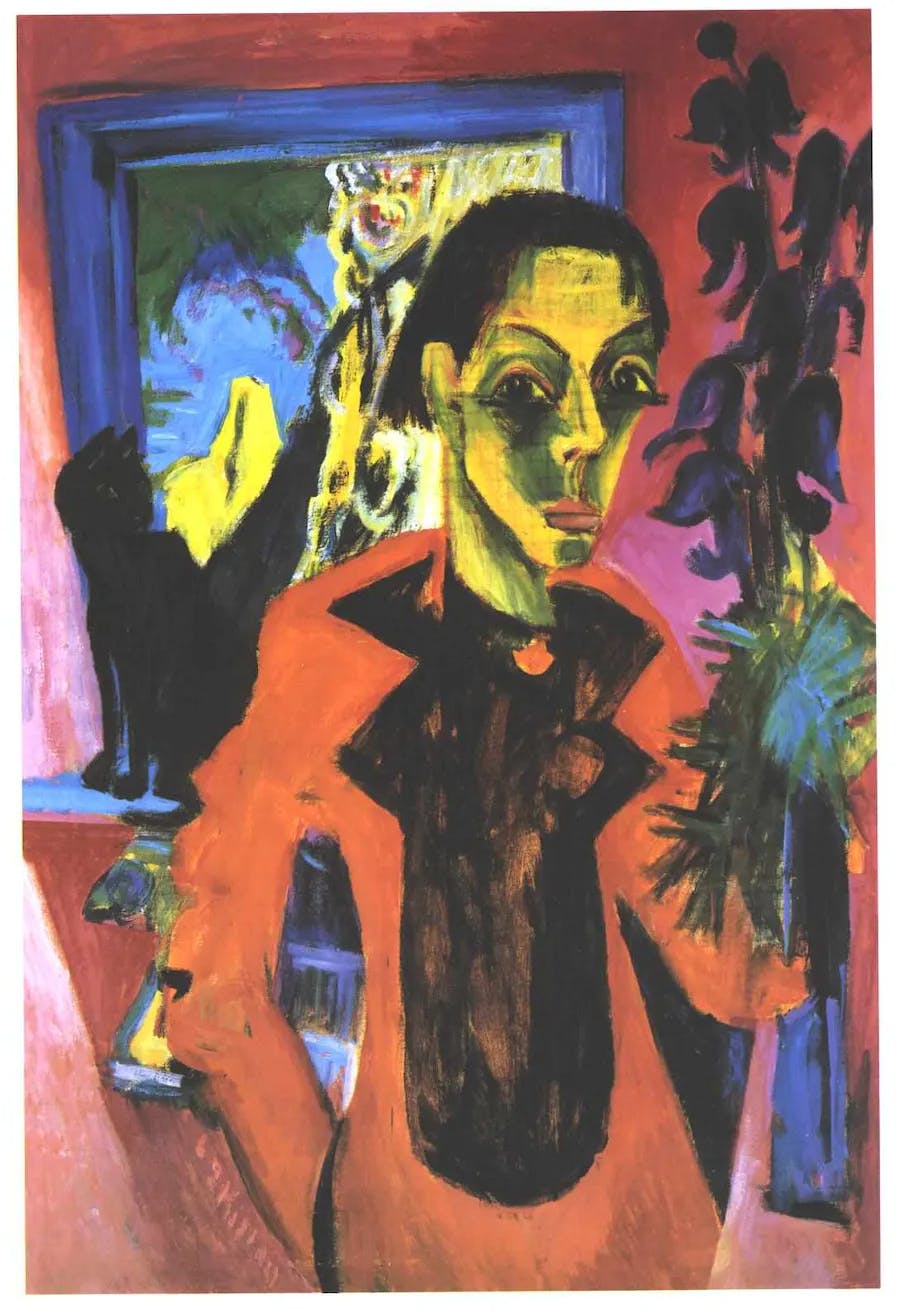 We have another cat friend in Paul Klee's contemporary Ernst Ludwig Kirchner (1880-1938). Hardly any other great artist of the 20th century painted more pictures of cats than he did. His black cat Bobby, who came into his life in 1919, was a model for him often. A year after Bobby's much mourned death in 1930, Schacky followed, and in 1935 Flecky and other cats, who accompanied Kirchner until his death in 1938.
See also: Cats in Art: 10 Decidedly Feline Works
Salvador Dalí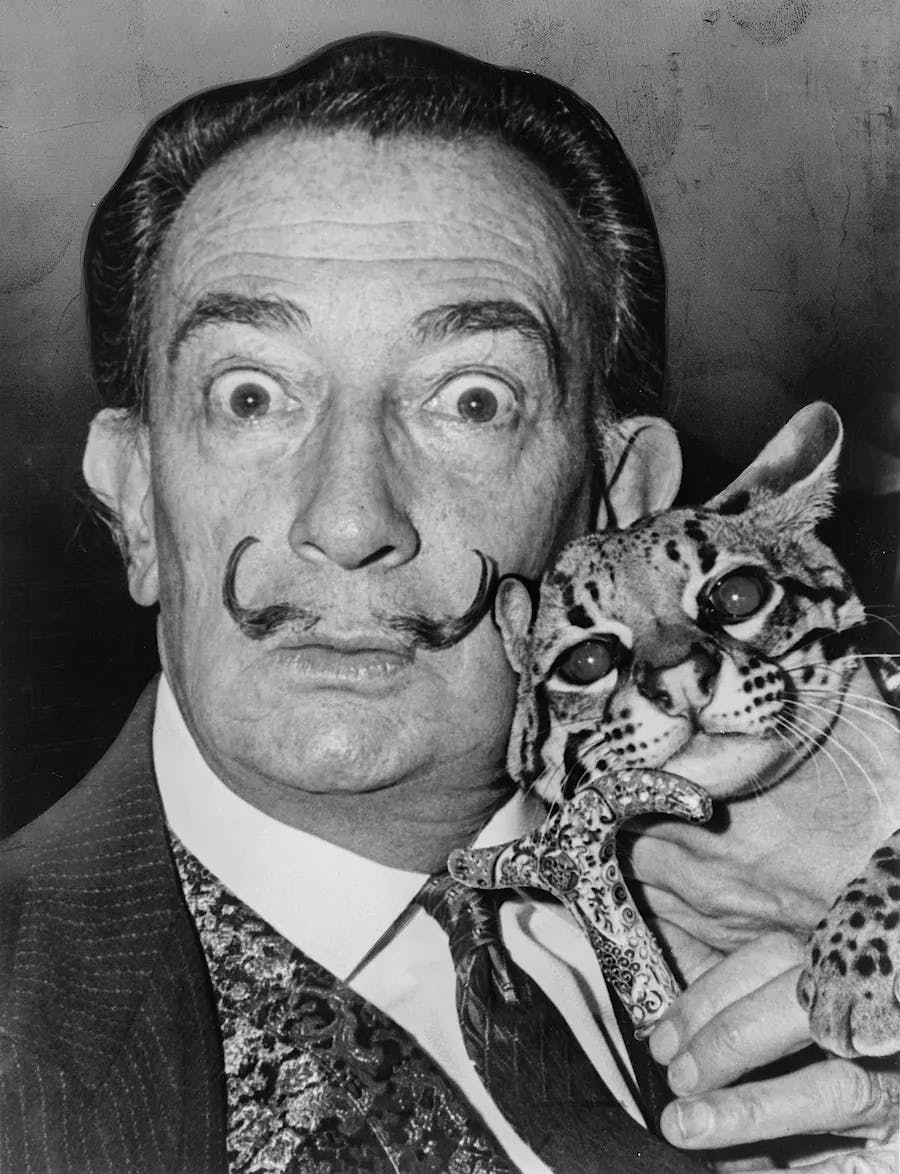 One of the best-known artist-pet teams is Salvador Dalí (1904-1989) and his ocelot Babou. The eccentric Dalí got Balou (allegedly) as a gift from the Colombian president in the 1960s. Since then he took the ocelot with him everywhere: to the Parisian hotel Le Meurice, on board the SS France and to a restaurant in Manhattan, where he explained to a frightened lady that the animal was an ordinary cat that he had painted with spots.
See also: Salvador Dalí: Art Crazy
Frida Kahlo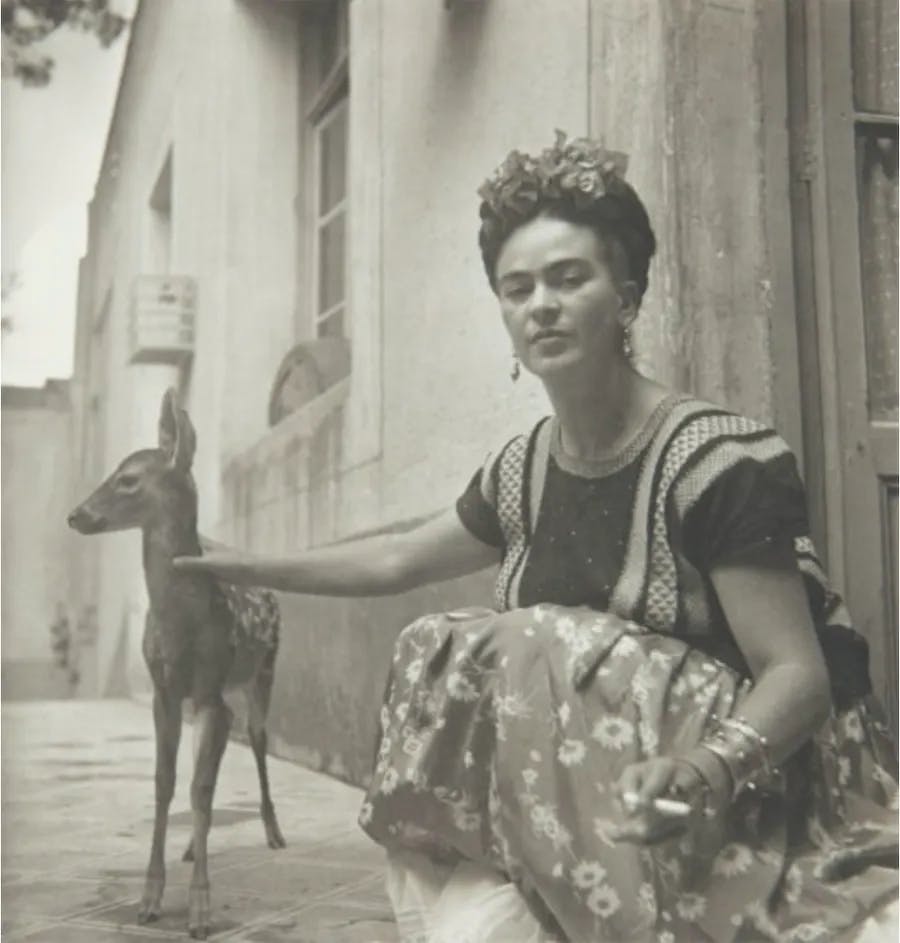 The Mexican painter Frida Kahlo (1907-1954) surrounded herself in her home with a wide variety of animals. Kahlo owned dogs, birds, a deer, and two spider monkeys named Fulang Chang and Caimito de Guayabal, who gave her comfort and strength after her divorce from painter Diego Rivera in 1939. She also often painted herself together with her animals. Altogether they can be seen in 55 of their works, and her self-portraits with her monkeys are particularly well-known.
See also: Frida Kahlo: Colourful Portraitist and Social Commentator
David Hockney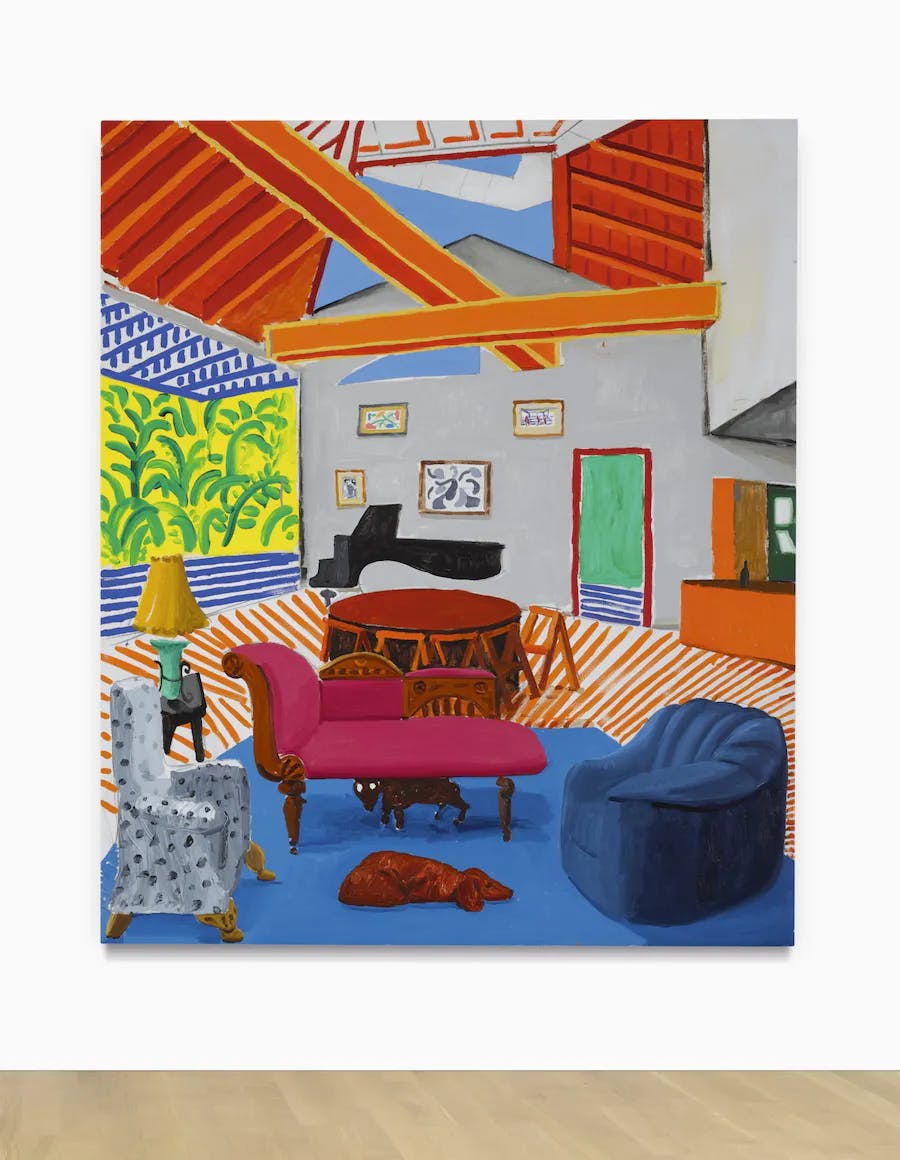 Dachshunds have a large following among artists, which may be due to their unusually shaped appearance. One artist who adores the 'sausage dogs' is the British painter David Hockney (*1937). In a cycle of pictures created between 1993 and 1995, he captured his two dachshunds, Boodgie and Stanley, in numerous works. "People don't understand these pictures. They don't understand that it's about love and nothing else," said David Hockney.
See also: David Hockney: Star of Contemporary Art
Andy Warhol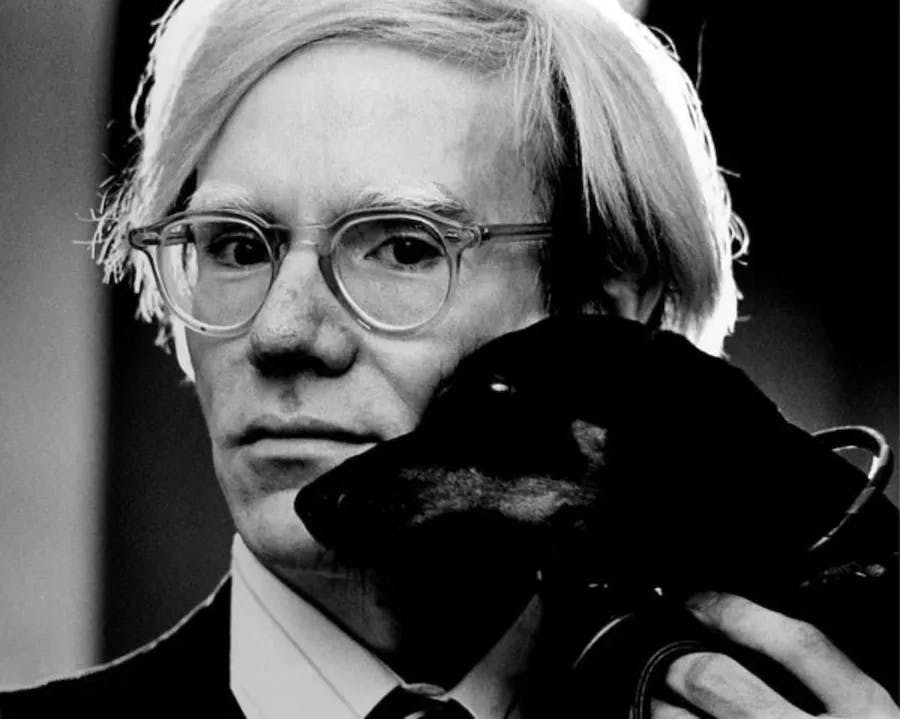 A dachshund also made a name for itself in the New York art scene of the 1970s. The then partner of Pop Art icon Andy Warhol (1928-1987), Jed Johnson, persuaded the artist to get a dog, the dachshund Archie. Warhol was so attached to Archie that he refused to travel to London for an assignment because he would have had to either leave Archie behind or quarantine him.
See also: Andy Warhol: The Pope of Pop
Pablo Picasso
However, the best-known dachshund in art history is Lump, who accompanied and inspired Pablo Picasso (1881-1973) for six years. Since dachshunds are known to be very stubborn, it is not surprising that Picasso did not choose the dog, but the dog chose Picasso. Picasso and Lump shared a deep love for one another that the artist had never shown to any of his other dogs. Lump was actually the dog of photographer David Douglas Duncan, who brought the dachshund with him when he visited Picasso in southern France in 1957. Lump immediately jumped into the artist's arms and stayed at his side for the next six years. Picasso immortalised his permanent guest in various works of art, including the 44 versions of Velázquez's Las Meninas, where Lump replaced the much larger dog in the original painting.
Want to discover articles like this straight to your inbox? Then register today for our free newsletter!
In 1964, Duncan took Lump back with him because the dog was suffering from a chronic spinal condition and needed surgery. Lump survived the procedure and wobbled through life – not quite as quickly as before – for another ten years. Lump died on 29 March 1973. Picasso, his temporary master, followed him only a few days later, on 8 April.