This Sunday marks Father's Day, the day we celebrate our fathers and father figures in our lives. Throughout history, artists have honoured their fathers and their own paternity, as well as famous fathers of history, in their art. Here are six depictions to know:
The Creation of Adam, Michelangelo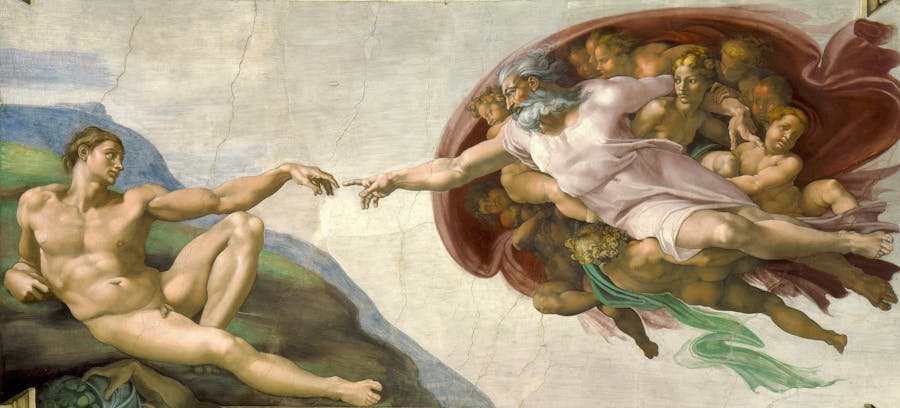 Possibly the most famous depiction of God in art history is Michelangelo's The Creation of Adam, which decorates the ceiling of Rome's Sistine Chapel and illustrates the beginning of humanity. God, father of the world, surges toward Adam, lying listlessly with his hand outstretched, to bless him with the spark of life.
See also: The 10 Most Famous Works of Art and Where to Find Them
The Return of the Prodigal Son, Rembrandt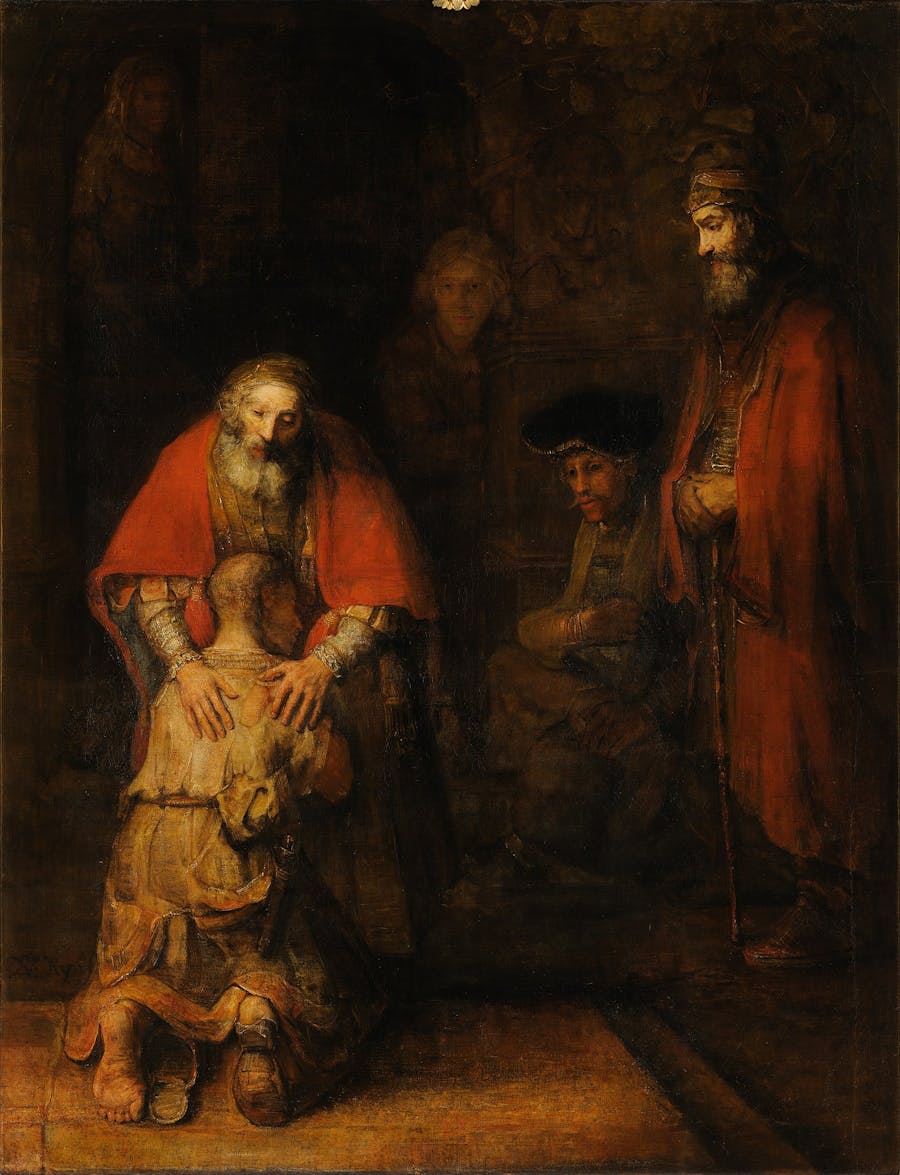 Rembrandt depicts the famous moment in the Biblical parable when the prodigal son returns to his father begging for forgiveness and is welcomed with open arms. This allegory for God's paternal love was one of Rembrandt's favourite motifs, which he explored through many mediums, and this particular painting was likely painted within a few years of the artist's death in 1669. It is considered one of Rembrandt's masterpieces and hangs at the Hermitage Museum in St. Petersburg.
The Artist's Father, Reading L'Événement, Paul Cezanne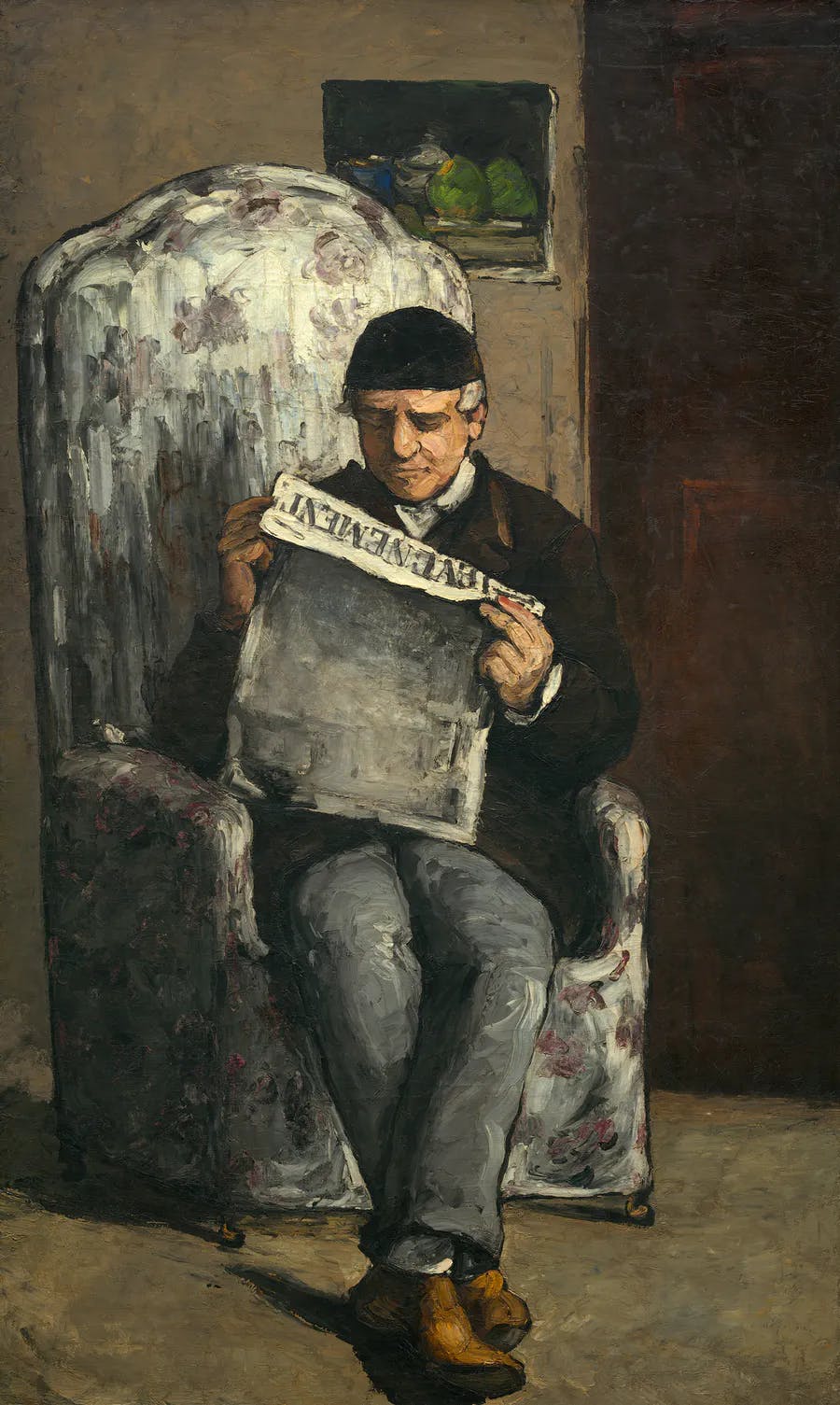 Paul Cézanne's father was a wealthy French banker and wanted his son to become a lawyer. Obeying his father, Cézanne enrolled in law school at the University of Aix, but continued art lessons on the side. In 1861, he moved to Paris to pursue art full time. Although his father was disappointed, he gave Cézanne a sizeable inheritance which would support the artist for the rest of his life. In 1866, Cézanne painted his father reading, which was the first work of his that was accepted to the Paris Salon after years of failed attempts. It is now at the National Gallery of Art.
Portrait of Alexander J. Cassatt and His Son, Robert Kelso Cassatt, Mary Cassatt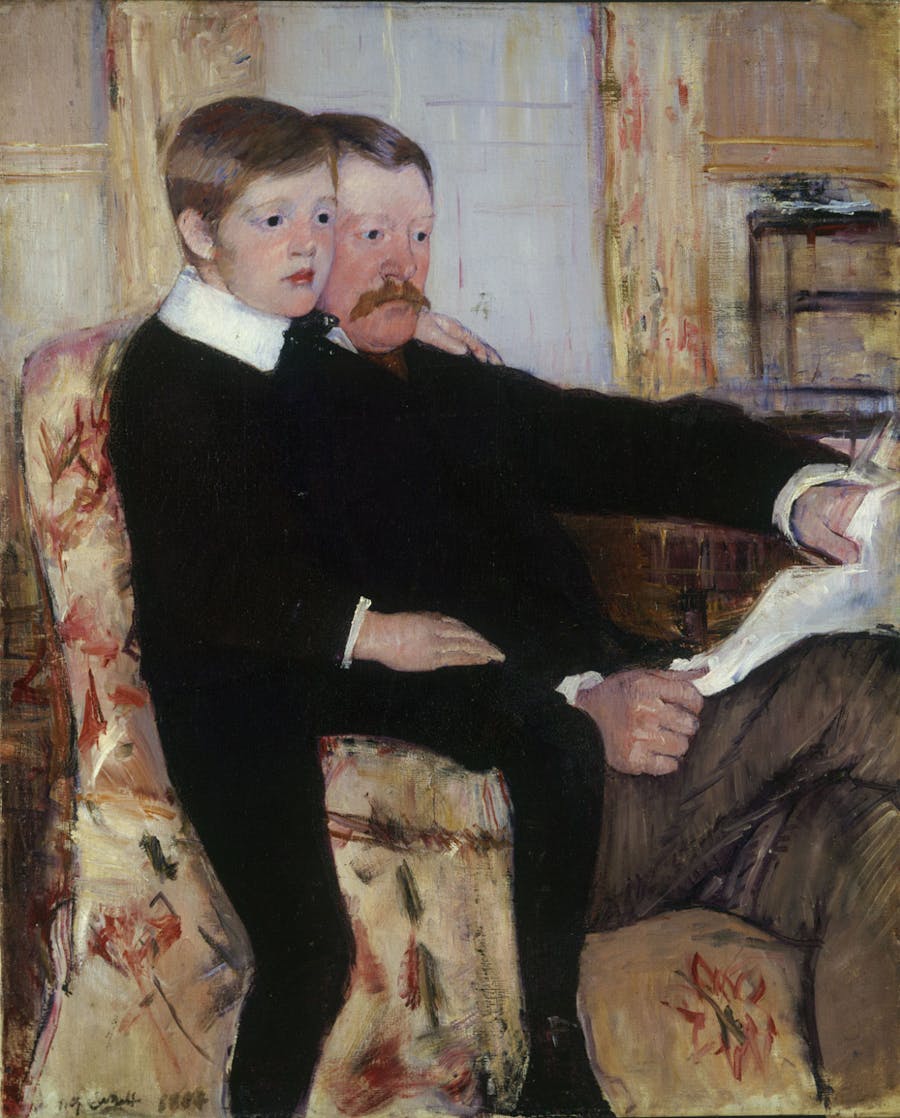 Although Mary Cassatt is best known for her depictions of mothers with their children, she also painted several portraits of her brother, Alexander Cassatt, the president of the Philadelphia Railroad and an art collector. This tender double-portrait of her brother with his son, Robert, was painted while they were visiting the artist in Paris in 1884. Today it is part of the collection of the Philadelphia Museum of Art.
See also: The Art of Motherhood
First Steps, after Millet, Vincent Van Gogh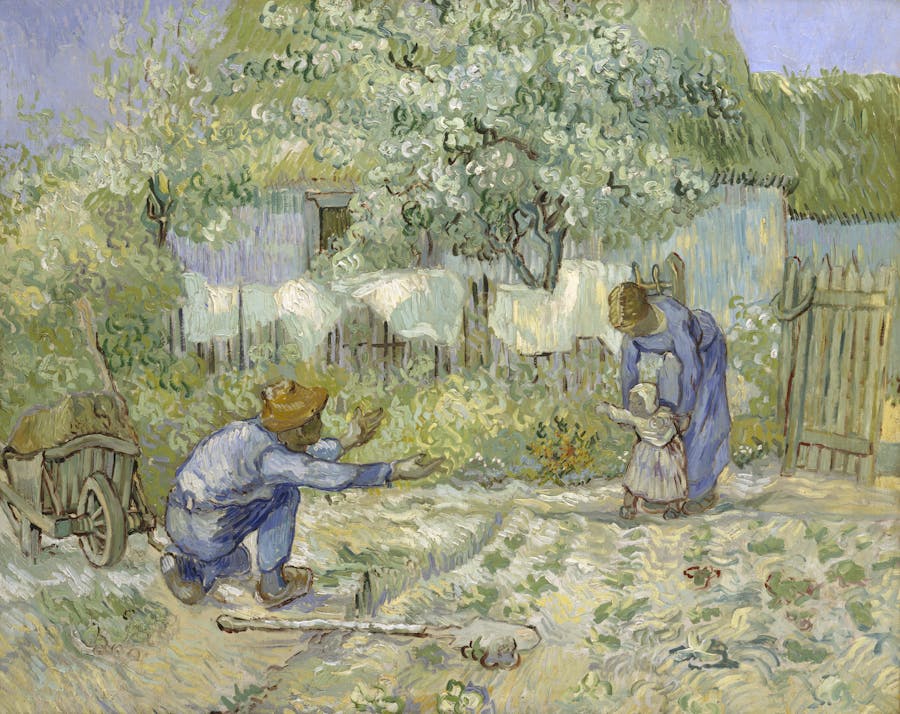 This 1890 oil painting shows a farmer father with his arms outstretched towards his young child, taking their first steps accompanied by their mother. From 1887-1890, when Vincent Van Gogh was institutionalised in an asylum, he copied other artists' work. This painting was a copy of Jean-Francois Millet's chalk and pastel work of the same name from 1858, which Van Gogh duplicated from a photograph. Today, van Gogh's copy, done in his characteristic style and soft tones, is at the Metropolitan Museum of Art.
See also: 8 Paintings that Vincent Van Gogh Copied
Brita and I, Carl Larsson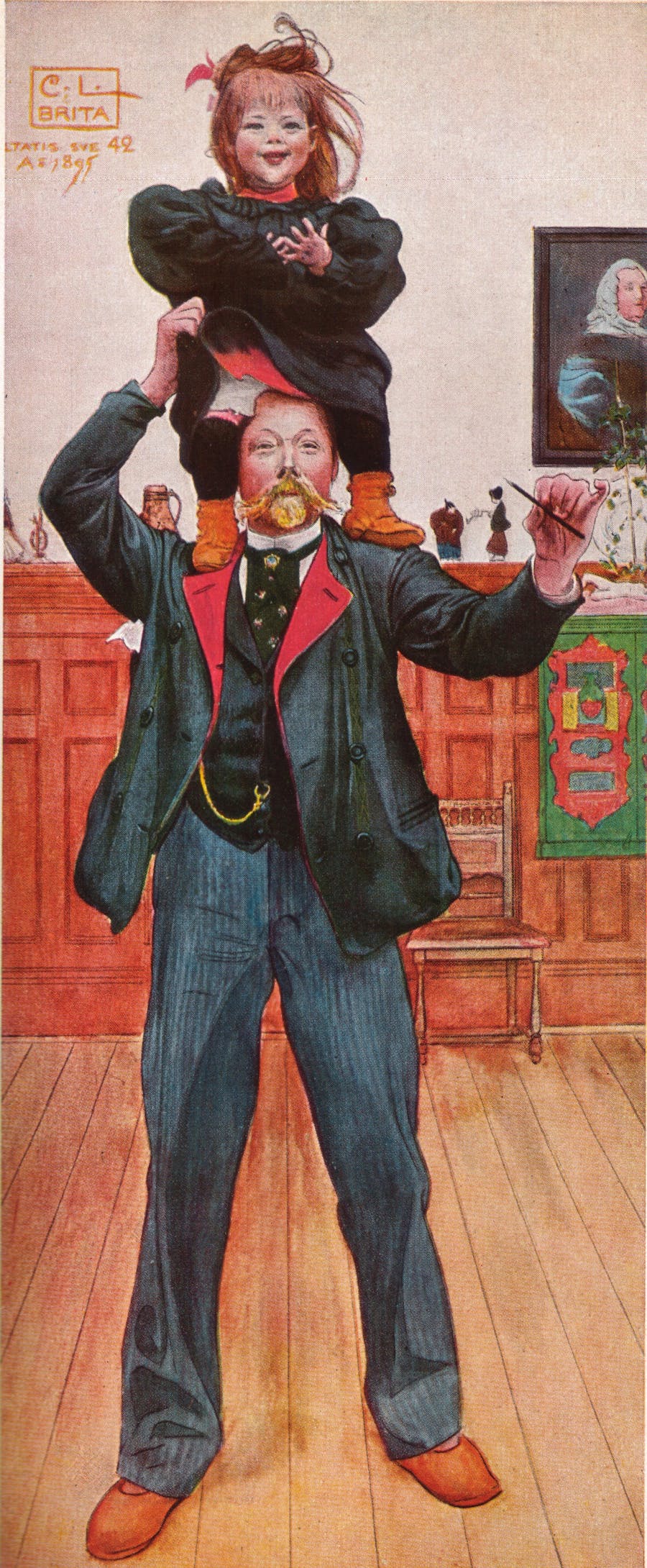 Swedish artist Carl Larsson had an unhappy childhood in Stockholm and a contentious relationship with his own father, who once told him "I curse the day you were born." After spending years studying plein-air painting in France, he moved back to Sweden in 1888 with his wife and family, which would grow to eight children. His artworks often captured sweet moments of family love, which Larsson had so desperately craved as a child. This watercolour self-portrait was painted in 1895 with his two-year-old daughter Brita and is now at the National Museum in Stockholm.
Read more articles in Barnebys Magazine
This is an updated version of the article originally published on 19 June 2020.